The 'End Rule' can be inserted as a selection within any step that is defined as User or Variable. Using an
End Rule is ideal for allowing users to remove an item from Workflow at a decision point.
Example- A Workflow rule can be created for departmental approvals. The rule routes items to the
appropriate department. In some cases, no approval is required. This condition is easily accommodated
by adding an "End Rule" called 'File to Cabinet' and linking to that rule to the 'Approval not required'
selection.

Setup: Create the End Rule called 'File to Cabinet'.

Create a Departmental approval rule that includes an 'Approval not required' selection.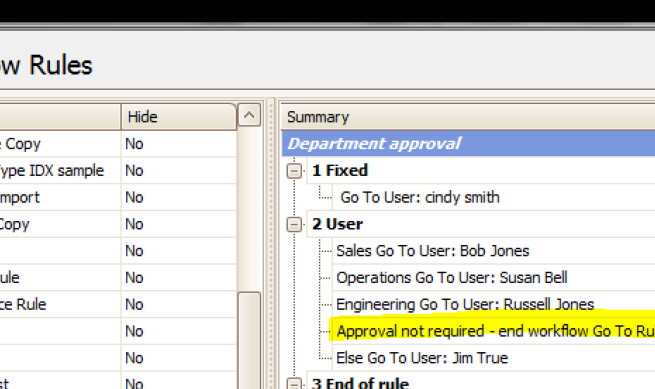 For the 'Approval not required' selection, set the Select destination option to 'Rule' and the Send to
selection to the 'File to Cabinet' rule.

Performing Edits in Workflow
When performing Edits under Workflow Management the user will be warned that the process they are
about to perform will be applied to All Listed Items. This warning is to prevent inadvertently apply a
process to more than the intended item(s).
Workflow> Management> Edit
If "All Listed Items" is selected in step 1, the user must confirm this selection after clicking the "Save"
button.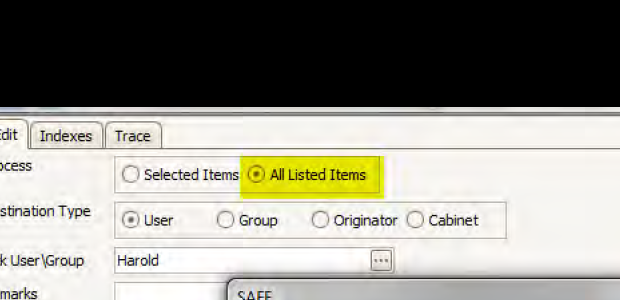 On this page:
Related Pages: