Overview

The Batch Viewer is a tool designed to give specific information about a batch within the QA module. Explore the settings and functions below to determine how best to use this feature.
Toolbar and Button Breakdown

Display settings for displaying the batch and index field panes. The options available or listed below:
Display index fields below the batch

Display index fields to the right of the batch

Display index field label and entry box on separate lines

Display index field label and entry box on single line

Display batch item toolbar

Validate Batch checks if a batch has met validation criteria dictated in Capture Profile configuration and displays the Validation Results dialog. If there are any errors the batch will not be allowed to leave this workflow step until the issue is corrected.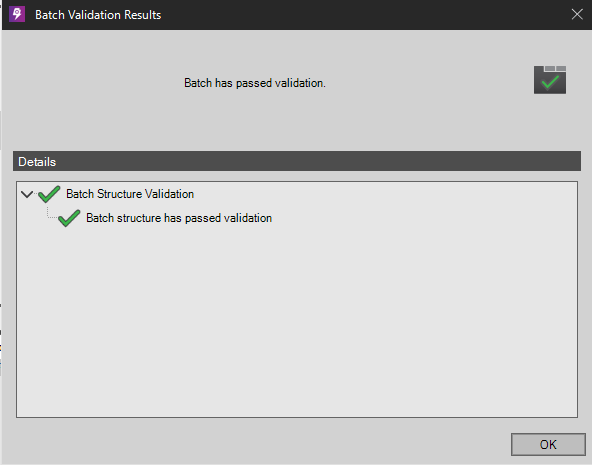 Toggle Bookmark allows users to set a Bookmark on a selected item. Only one Bookmark can exist in a batch at one time. Setting a bookmark is beneficial in case a batch has to be suspended for any reason.

Flags – Folders, documents and pages can be tagged with flags via the drop down menu. Options include:
Set Review
Set Reject
Set Delete
Set Process
Set Skip
Clear single flag
Clear all flags
Auto Flagging

File size
Image color level
Page type
Page number
Index value
Barcode value
Image size

Auto Processing

Delete items flagged for deletion
Reject items flagged for rejection
Split documents at pages flagged for processing
Combine documents flagged for processing with previous document
Insert/replace flagged pages

Notes allow the user to attach a note(s) to any batch, folder, document or page. Simply highlight the item that needs a note and click on the button. Date stamping is also available for notes.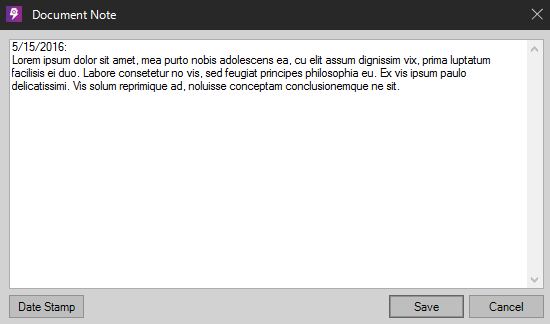 The Go button skips to the next item in the tree that matches the selected criteria.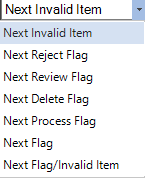 Toggle Invalid Index Field Navigation allows users to skip to the next invalid record by pressing Enter, if any exist.

Expand All Batch Tree Nodes opens all folders and documents within the batch.

Collapse All Batch Tree Nodes collapses all folders and documents within the batch.

Hot Keys Help lists keyboard shortcuts for commonly used toolbar commands. See the Hot Keys article for a complete list.

Recycle Bin opens a window to view previously deleted items.