Overview
Security roles help define specific access to product areas for PSIcapture users. Administrators can fine-tune what modules, functions, and even capture profiles can be accessed by specific users. Explore the guide below to learn more about how to blend Windows LDAP and/or custom user security options as a PSIcapture Administrator.

Add Role
Properties - Brings up the Create Role dialog box where a name and description of a new role can be added.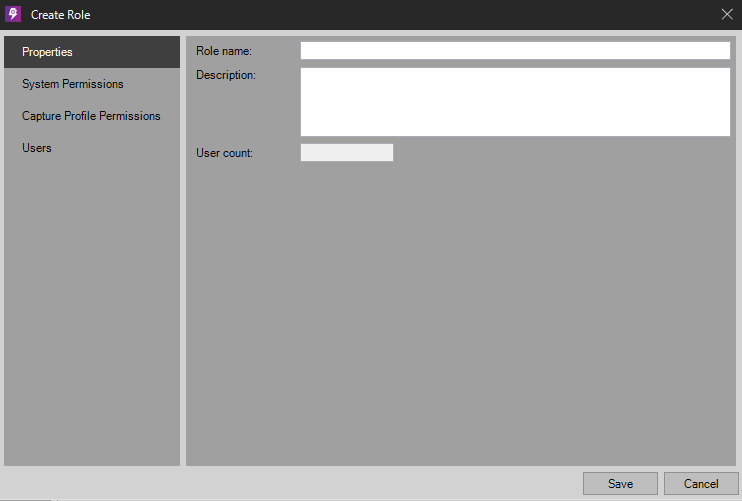 System Permissions - Define specific modules accessible by members of this role by checking the desired box(es).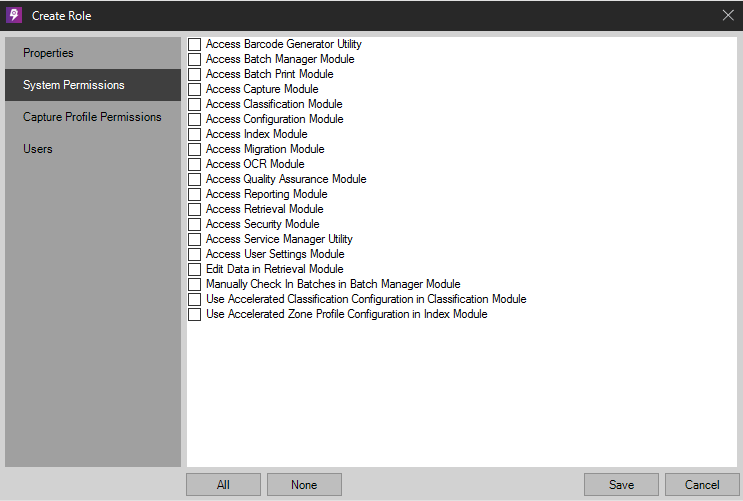 Capture Profile Permissions - Define specific Capture Profiles accessible by members of this role by checking the desired box(es).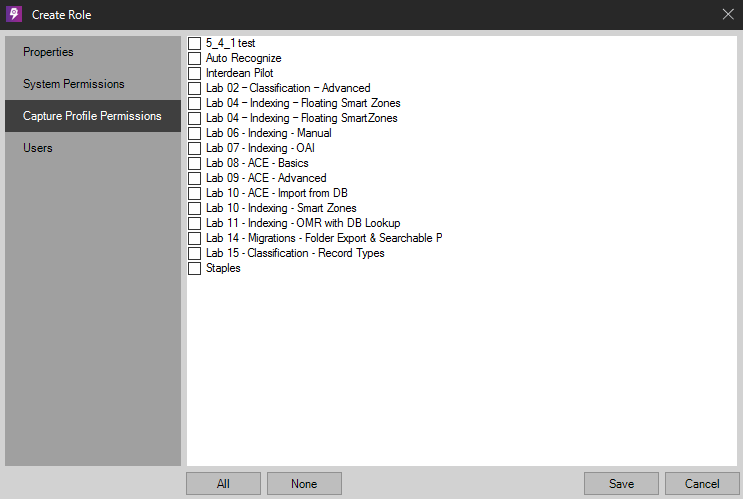 Users - Select members to populate this role by checking the box(es).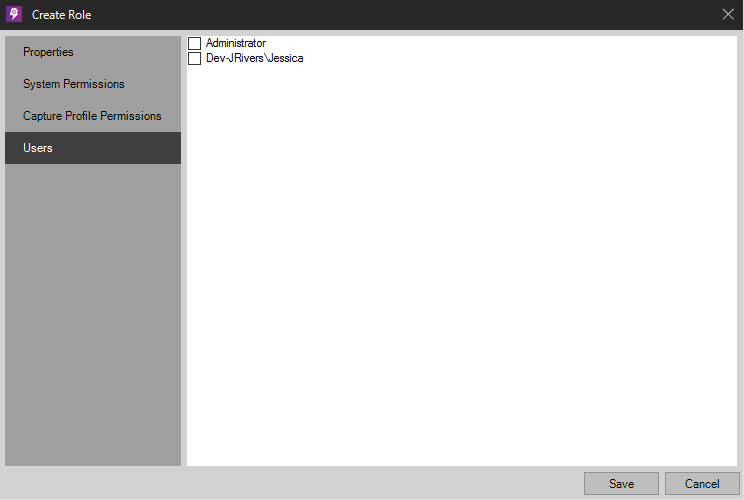 ---
Edit/View Role
Details
Role Membership
Permissions
Capture Profile Permissions
Delete
Details - Brings up the Edit Role Details dialog box for the highlighted role.
Role Membership - Shows members of the selected role, and enables adding/subtracting of users.
Permissions - Allows changes of specific modules, accessible by members of this role by checking or un-checking the desired box(es).
Delete - Completely removes the highlighted role. NOTE: The four default roles (All Users, Administrator, No Permissions, and Utility User) cannot be deleted.
---
Refresh

Refreshes the screen to reflect any recent activity.
---
Configure
Brings up the Security Configuration dialog box.
System Configuration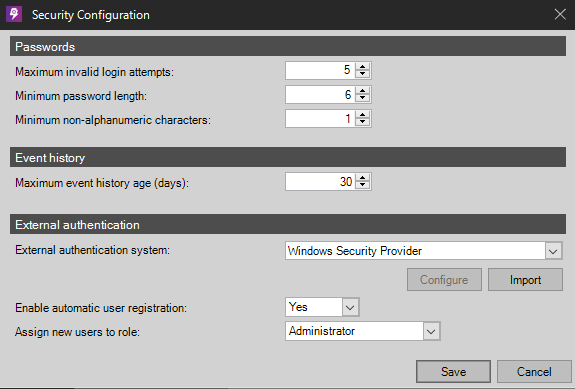 Passwords - Sets the parameters for a valid password, such as maximum login attempts, password length, and characters required.
Event History - Sets the number of days user history is kept in the history log.
External Authentication System - Enables users to automatically login via Windows Security Provider(Default) or FileBound Security Provider. Other domain users may be imported via the Import button. When selecting FileBound Security Provider a server connection must be added by first clicking on the Configure button then Add.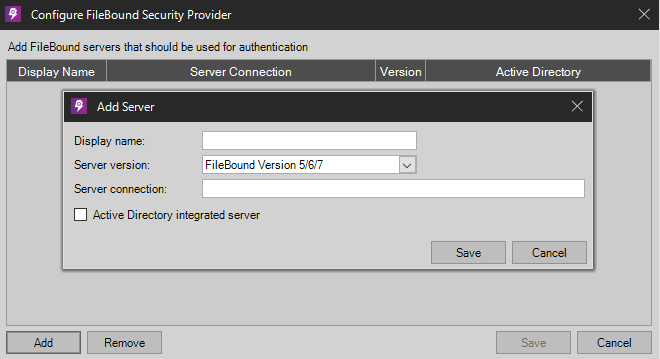 Enable Automatic User Registration dictates whether PSIcapture will automatically login any users who are new to a particular computer. When set to Yes, a default role may be assigned to this new user's login by selecting from Assign New Users to Role drop-down list. When set to No Permissions, these new users will not be able to use PSIcapture until an administrator reassigns them new permissions and roles.