Overview
Image tag metadata can be used in a variety of ways within PSIcapture. Explore the configuration options below to determine how best to setup your image tag data extraction.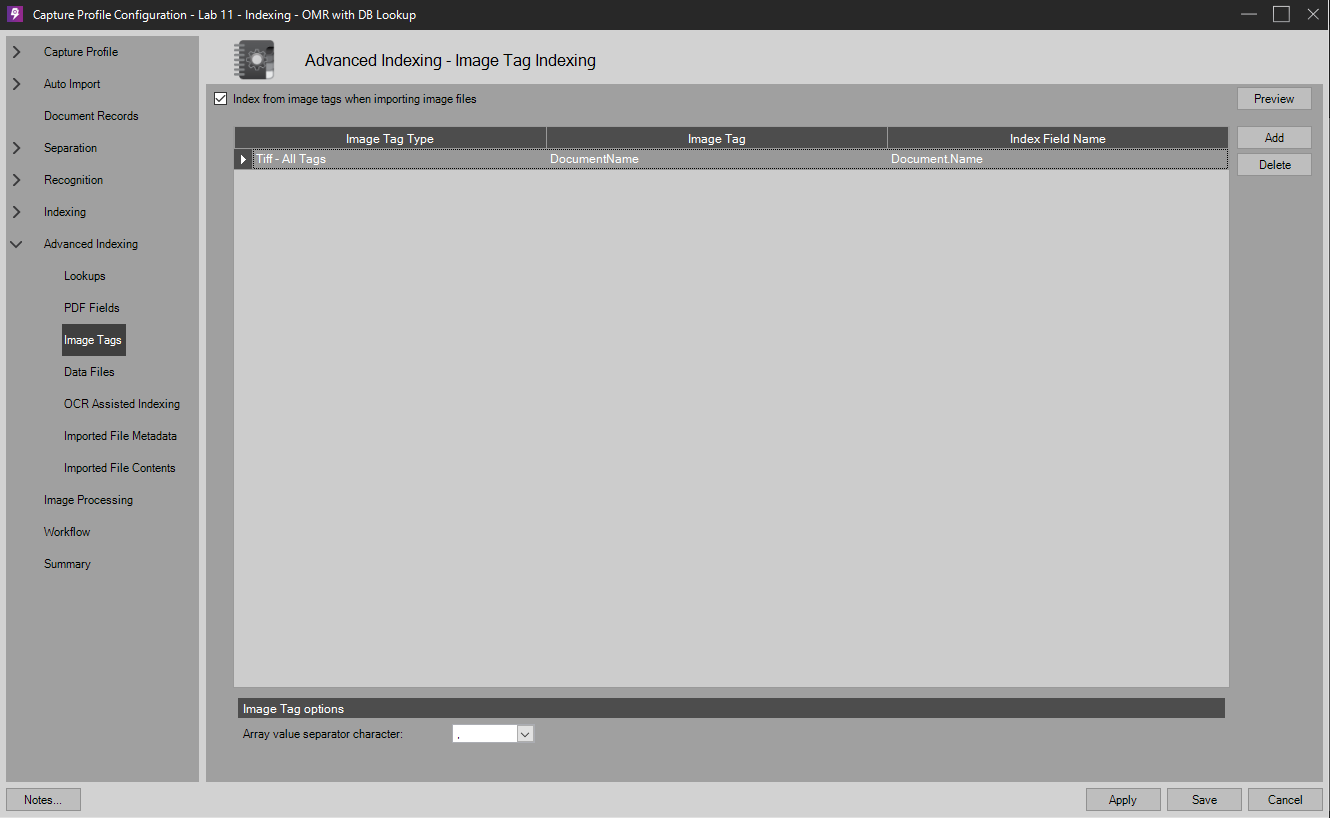 Index from Image Tags when Importing Image Files
Some standard image tags can be used to populate index fields.
Example: In the image above we've selected Tiff - All Tags as the type, Document Name as the image tag and selected that tag to fill the Document Name index field.
Array value separator character
Located at the bottom of the screen users can choose to separate the array value by:
. (period)
| (pipe)
: (colon)
<TAB>
<SPACE>
Preview
A sample file can be loaded to display the image tags available for the image file.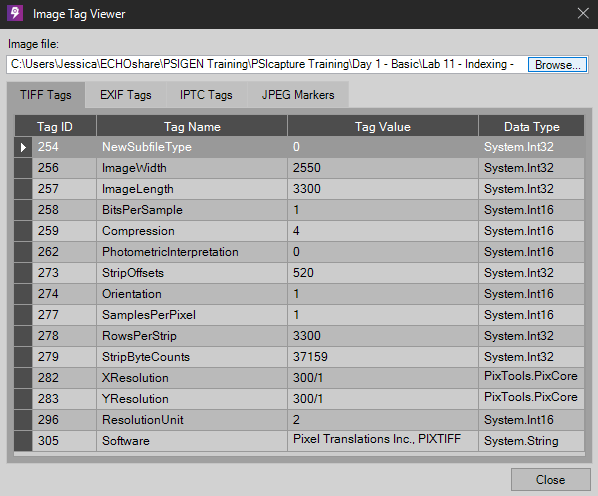 Image Tag Type
The following are supported tags:
Tiff – All Tags
Tiff – Custom Tag ID
Exif – Standard Tags
Exif – GPS Tags
Exif – Canon Tags
Exif – Casio Tags
Exif – Fuji Tags
Exif – Nikon Type 1 Tags
Exif – Nikon Type 3 Tags
Exif – Olympus Tags
Exif – Ricoh Tags
Exif – Sanyo Tags
Exif – Custom Tag ID
JPEG Marker - Ricoh RMETA Fields
IPTC Envelope Record Tags
IPTC Application Record Tags
IPTC News Photo Tags
IPTC Pre Object Data Tags
IPTC Object Data Tags
IPTC Post Object Data Tags