The Sessions area displays what users are currently using PSIcapture Mailroom. If there is a user a supervisor knows is not currently active but logged in, the supervisor has the ability to delete the session which logs the user out.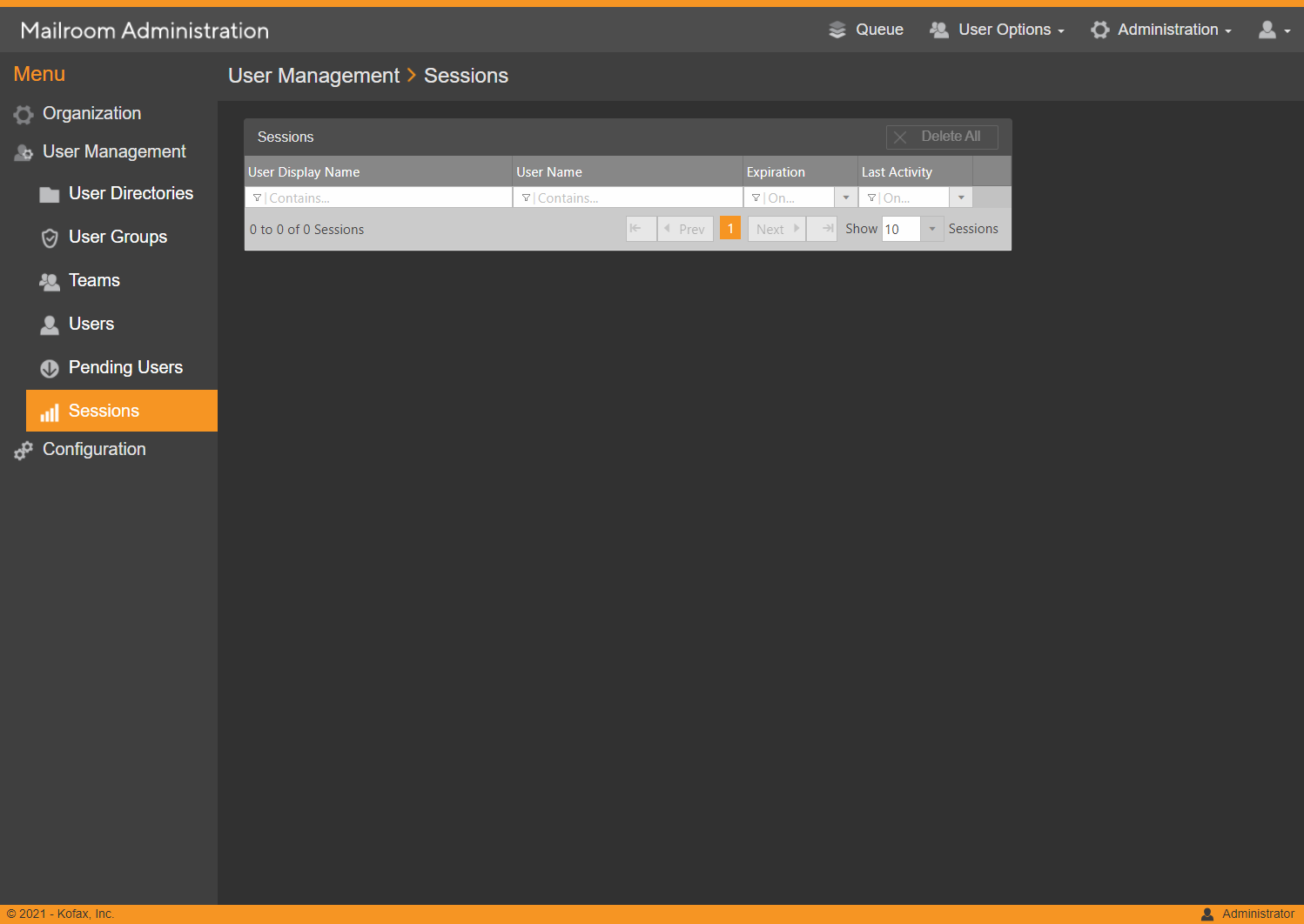 Sessions are bounded by a defined session timeout value, that prevents users from remaining logged in and idle indefinitely. You can adjust session timeout in General Settings.
Deleting Sessions
If a user has lost access to an active session, or the administrator needs to remove all currently active sessions:
Locate the session or sessions to delete.
Click the X icon to the right of the session.
Confirm the deletion of the session.
If all the sessions need to be removed, click on the "Delete All" button in the upper right corner of the Sessions table.