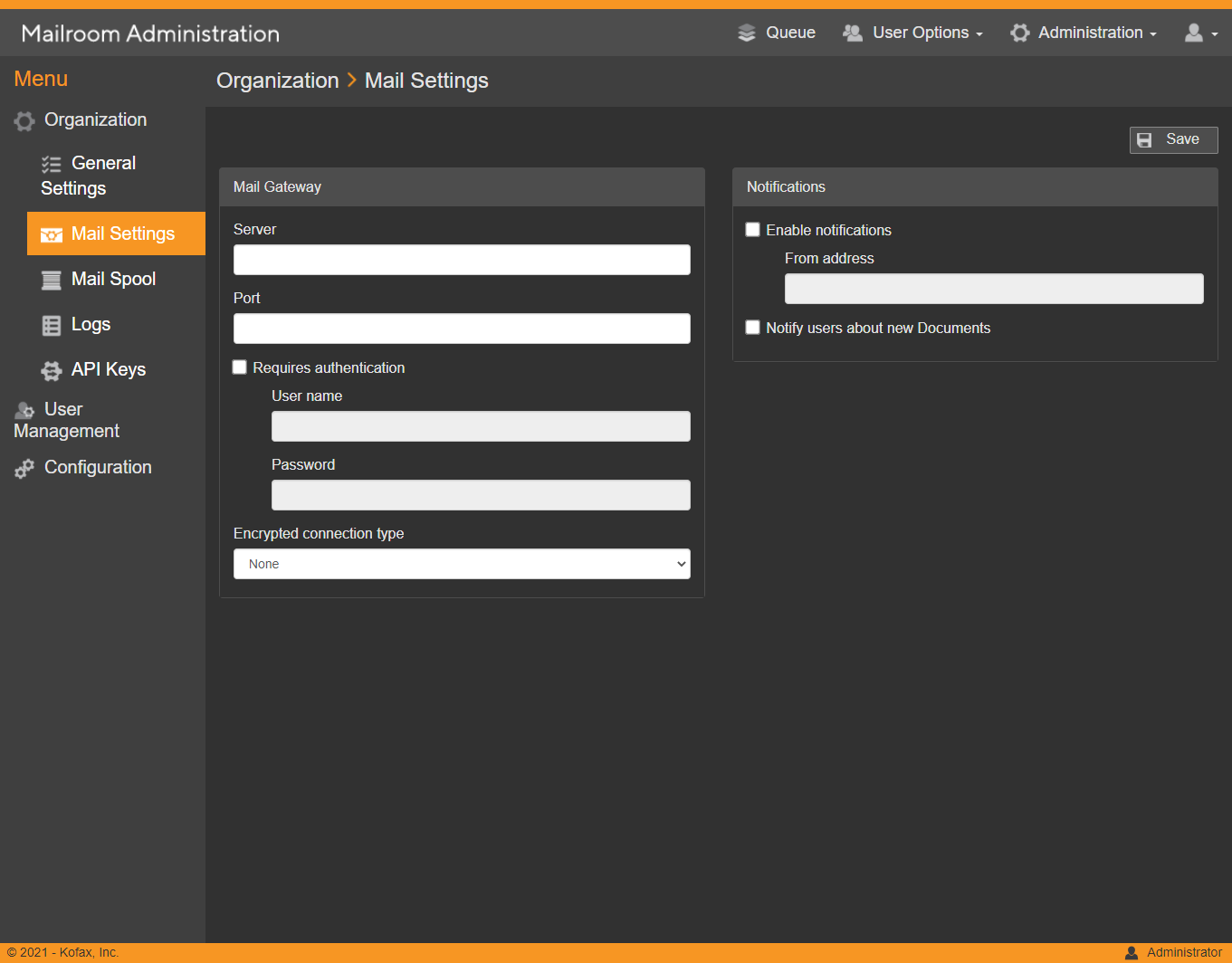 PSIcapture Mailroom supports an alert system for various system conditions, such as document aging or new document in queue. When an alert is generated the alert is sent to the appropriate user, typically either a supervisor or an administrator. Adding mail settings configuration to a PSIcapture Mailroom system and enabling notifications extends the alert system by automatically generating emails for each alert that is logged.
Mail Gateway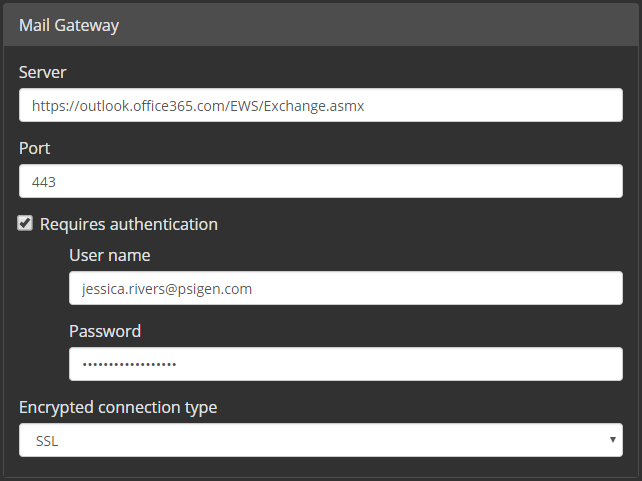 The Mail Gateway is where administrators can add the mail server information in order to send out notifications to administrators, supervisors, or users. Below is an explanation of the settings required to enable sending email.
Server - Enter the SMTP mail server address to use.
Port - Enter the port required by the mail server. Common server ports are:

SMTP – port 25 or 2525 or 587
Secure SMTP (SSL / TLS) – port 465 or 25 or 587, 2526

Requires Authentication - If server authentication is required, check the box and enter the Username and Password to be used.
Encrypted Connection Type - Allows you to specify the encryption type used by the mail server (i.e. TLS, SSL).
---
Notifications

To enable notifications check the box and add the email address the notification will be sent from. You must provide a valid email address from which the notification emails should be sent.
There are 2 different notifications the system can send as outlined below:
Notify a user when they have a new document(s) in their queue (check the box here in Notifications). A single email is sent from the time they log off until they log back into PSIcapture Mailroom regardless of how many new documents are added to their queue. A single email is sent in order to avoid a user getting spammed with too many notification emails.
Notify Supervisor when documents have passed the aging threshold (editable under Team configuration).