PSIsafe version 12.1.2.1008+

PSIsafe Share version 2.0+

Download Pending
Note
This article is intended for On-Premises & Cloud customers.
Audience
This article is intended for general use.
Overview
After storing content securely in PSIsafe, users may often wish to share this content with external resources. PSIsafe Share expands the reach of your business by making it simple to share documents securely between PSIsafe users and non-PSIsafe users, such as your customers or other business contacts.
Share is a cloud-based subscription service that allows PSIsafe users to post documents in an external resource's Share folder, which is then easily accessed via a webpage which is linked to the user over email. These external resources then have their own login credentials, and can access and manage shared documents in any modern internet browser. They can also share documents with specified PSIsafe users by uploading documents into their Share folder. Below is a screenshot of the Share window that a PSIsafe user would see when attempting to share content: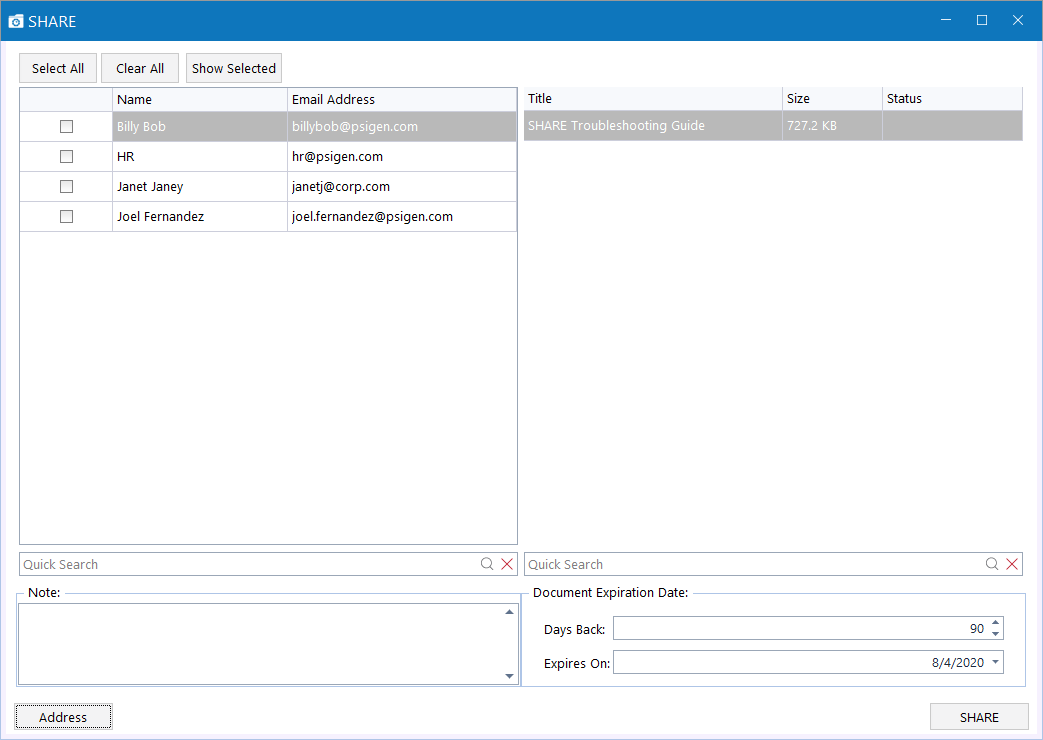 For More information on PSIsafe Share, click on any of the following links:
Keywords: PSIsafe SHARE, Share PSIsafe Document, How to use PSIsafe Share, How to Share PSIsafe Documents