The help about screen displays information about the current state of the software stored on the current PC as well as on the server. If there are any items coded in red, it's possible some of your software components are out of date and you should call technical support. Check Local and Server to make sure your version is the same on both.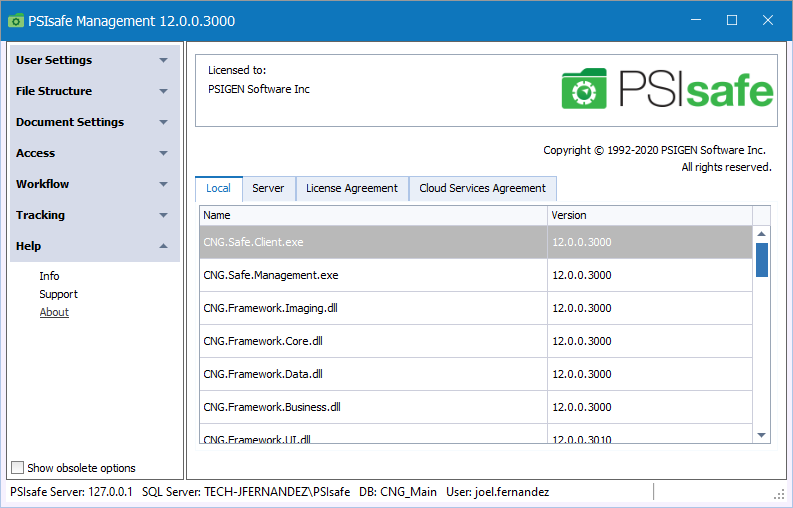 CONTACT INFORMATION
FOR TECHNICAL SUPPORT
FOR ONLINE TRAINING
FOR SALES
Call 1-949-916-7700 ext. 1
Email sales@psigen.com to get in contact with a salesperson directly.