Overview
User Settings allow the user to change the application theme, navigator layout, ribbon options, and whether or not to show the script console. If the User Settings are accessed during the workflow the user will be directed back to the home screen exiting out of any module the user is in.
First, to access User Settings, select Settings > User Settings, as in this screenshot: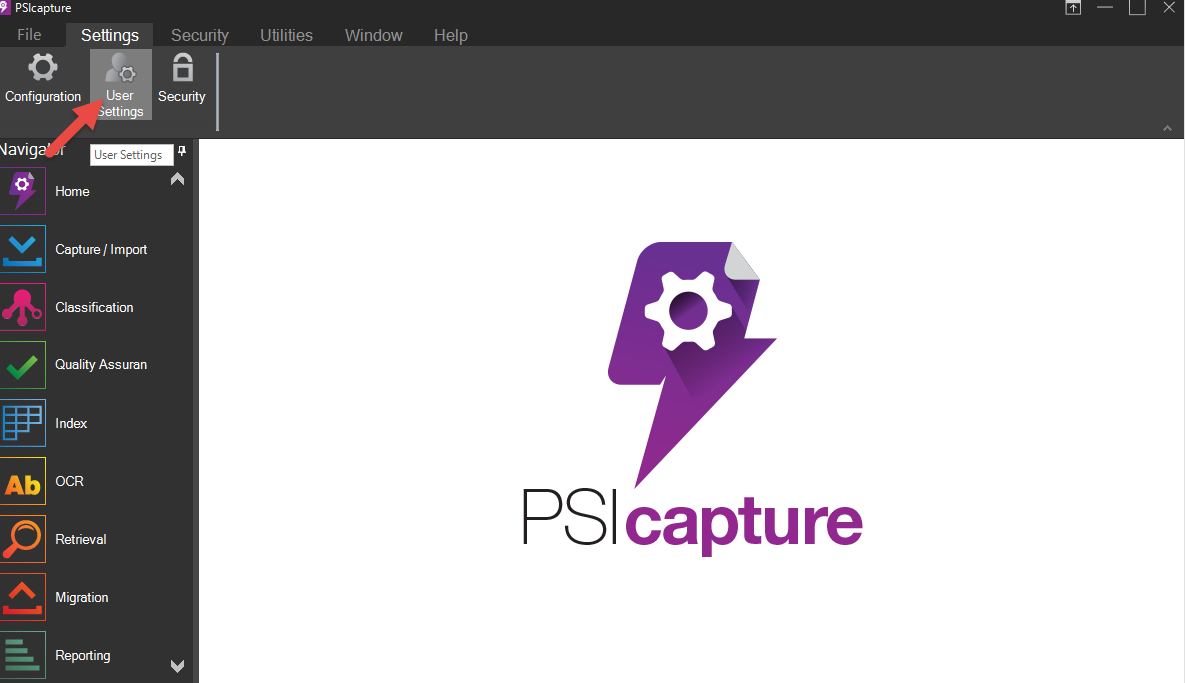 Application Theme Options

Users can choose between the dark gray, white, or blue theme:
Dark Gray Theme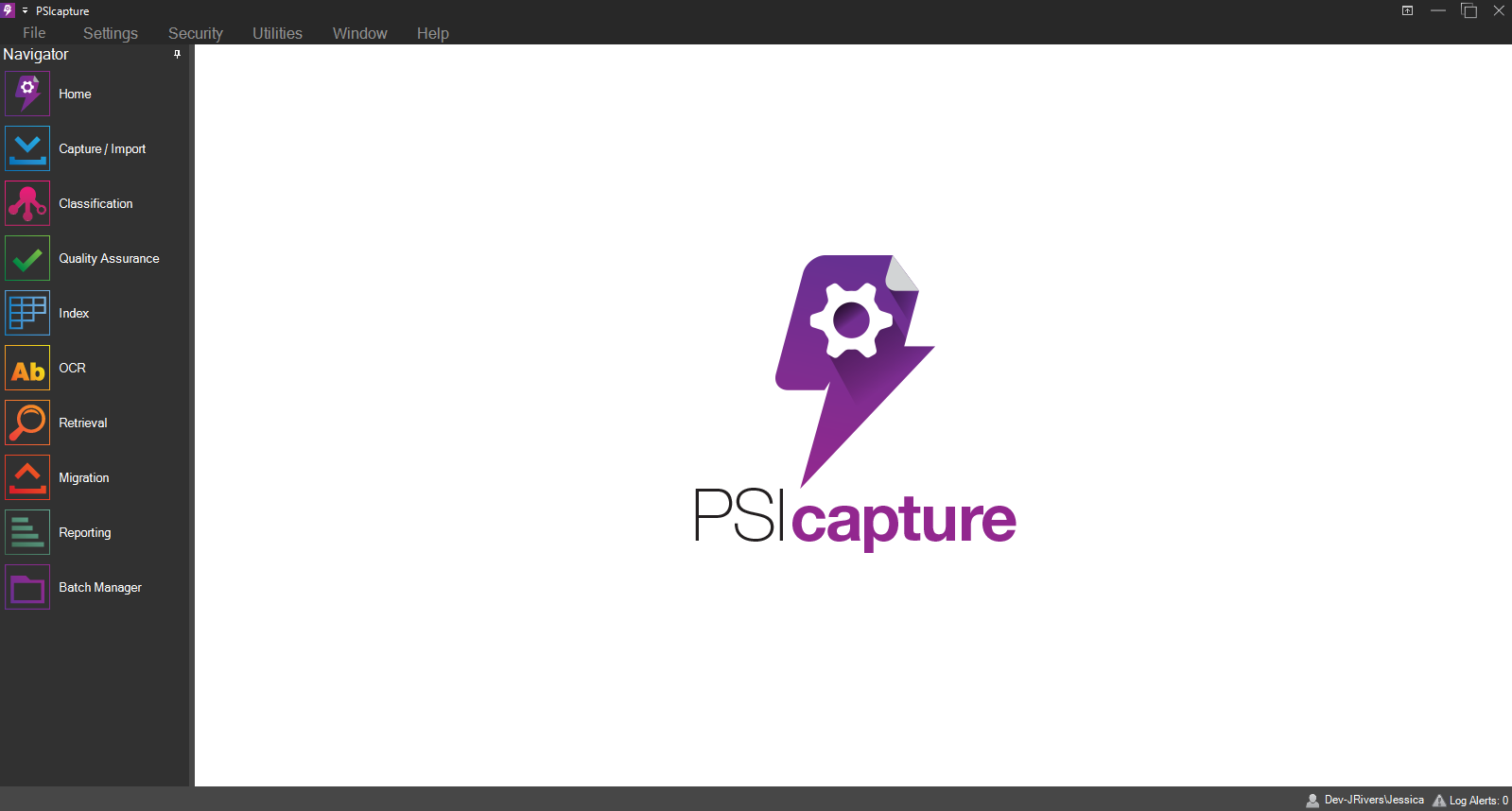 White Theme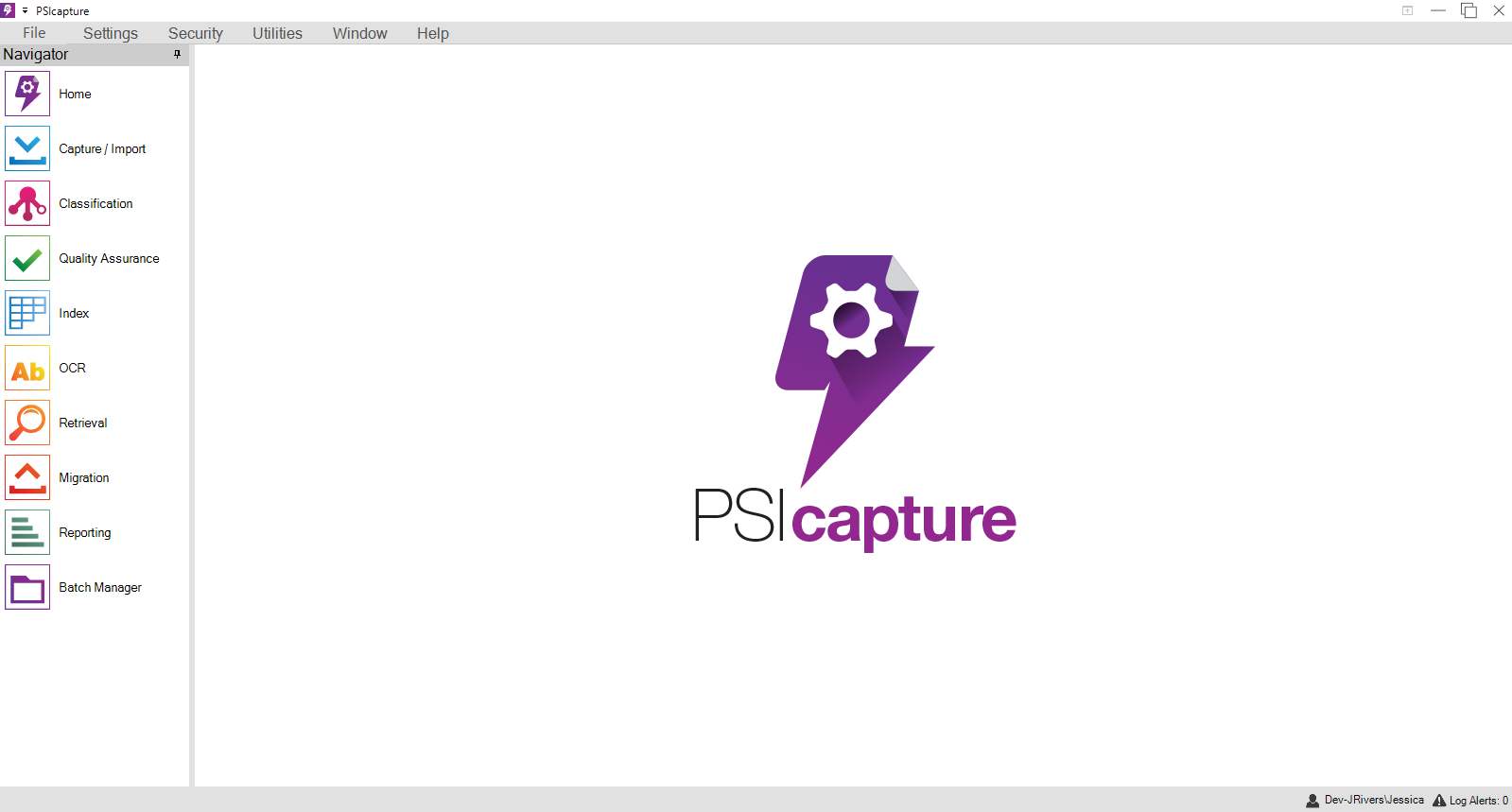 Blue Theme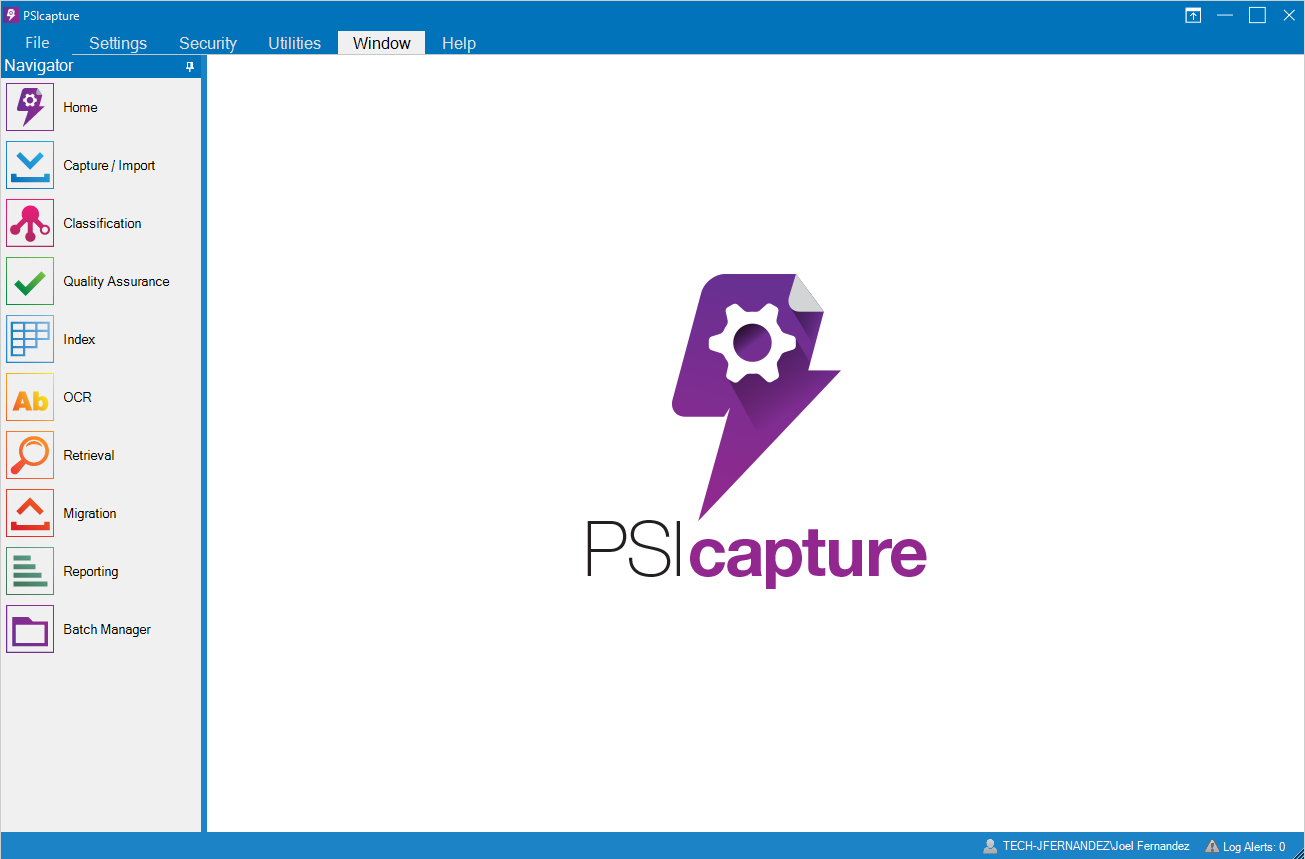 High Contrast Theme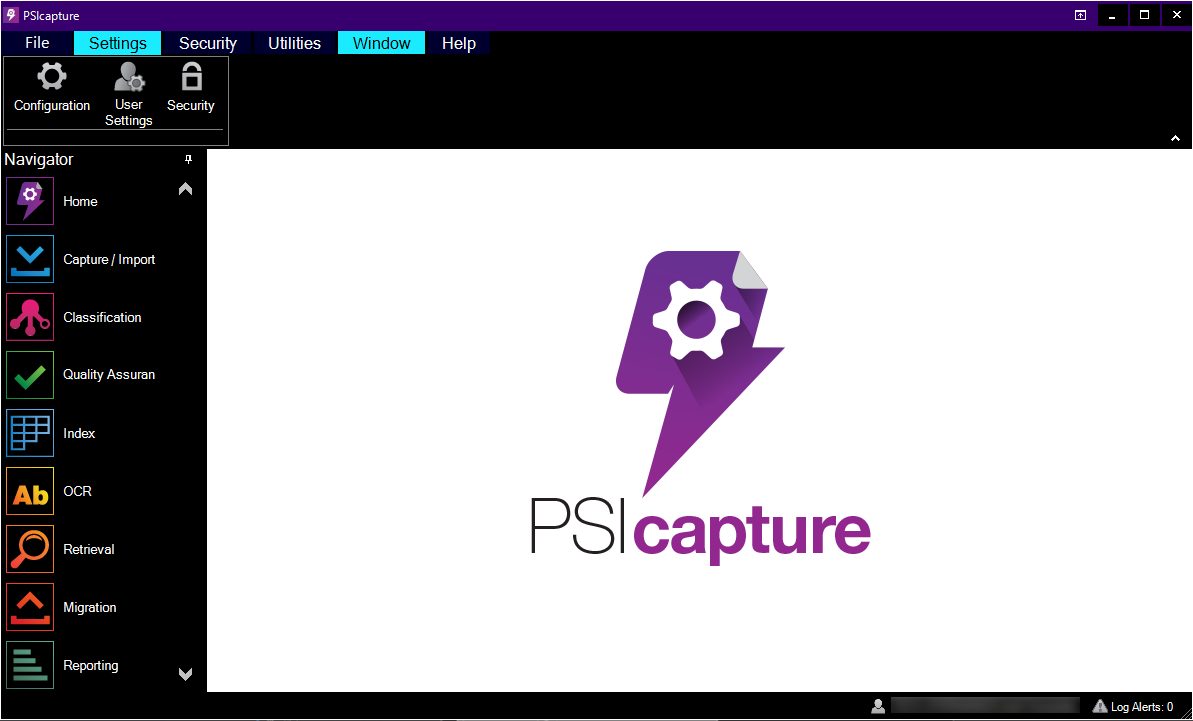 For more information, see:
Navigator Options
The icon size options are small, medium, and large. Users can enable or disable the button captions and choose where the caption appears in relation to the button. The caption positions available are to the right of the icon or below the icon.

Ribbon Options
The icon size options are small, medium, and large. Additionally there is a quick access toolbar at the upper left corner that can be enabled and disabled.

The quick access toolbar icons are available in small or large size.This toolbar can be positions above or below the ribbon menu with the option to minimize the ribbon altogether only displaying the quick access toolbar. The options shown in the toolbar is based on the most common for the given module a user is in.
| Small | Larger |
| --- | --- |
| | |
Other Options
Users can choose to show the Script Console for easy access while processing documents. Below the Script Console is shown at the bottom of the screen. It can be moved to a preferred location like any other pane.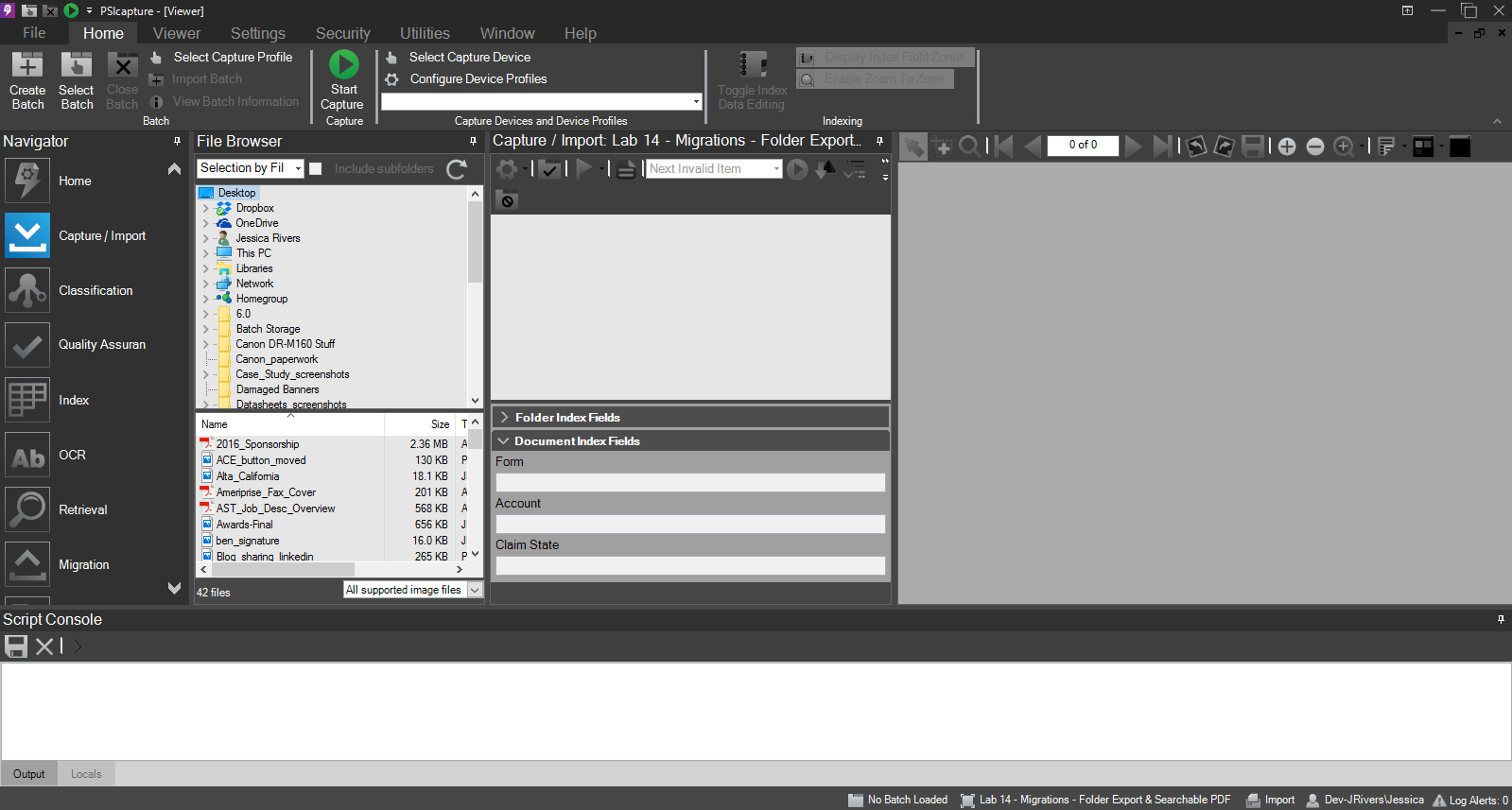 For more information on adjusting Panes and general Interface elements, see: