| | | |
| --- | --- | --- |
| version 7.7.x | | Download Pending |
Audience
This article is intended for PSIcapture Administrators.
Overview
The Viewer tab of the PSIcapture Configuration root is a simplified product area that allows the Administrator to set the default Image Viewer settings in specific workflow steps based on the Capture Profile selected.
Image View Settings
First choose a Capture Profile from the dropdown menu at the top, at which point the module names of the workflow steps are presented in the list below.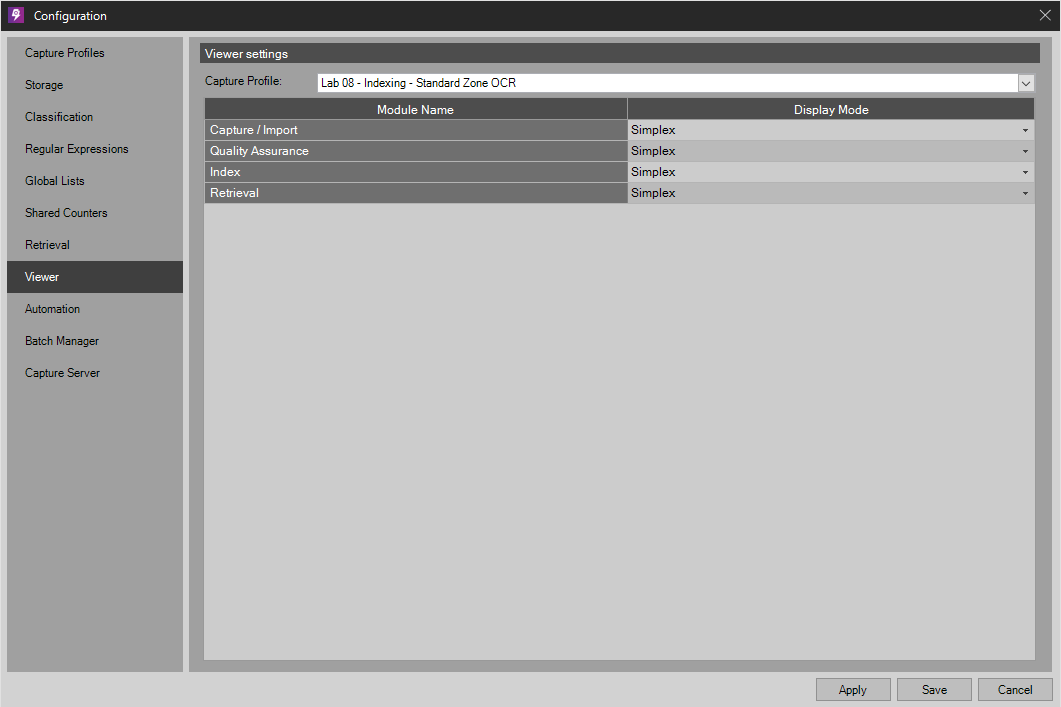 The Administrator may then select the drop down box in the Display Mode column next to each workflow step and set the Display Mode to either Simplex or Duplex.
Simplex - A single-paned view of the current document, as seen in the screenshot below: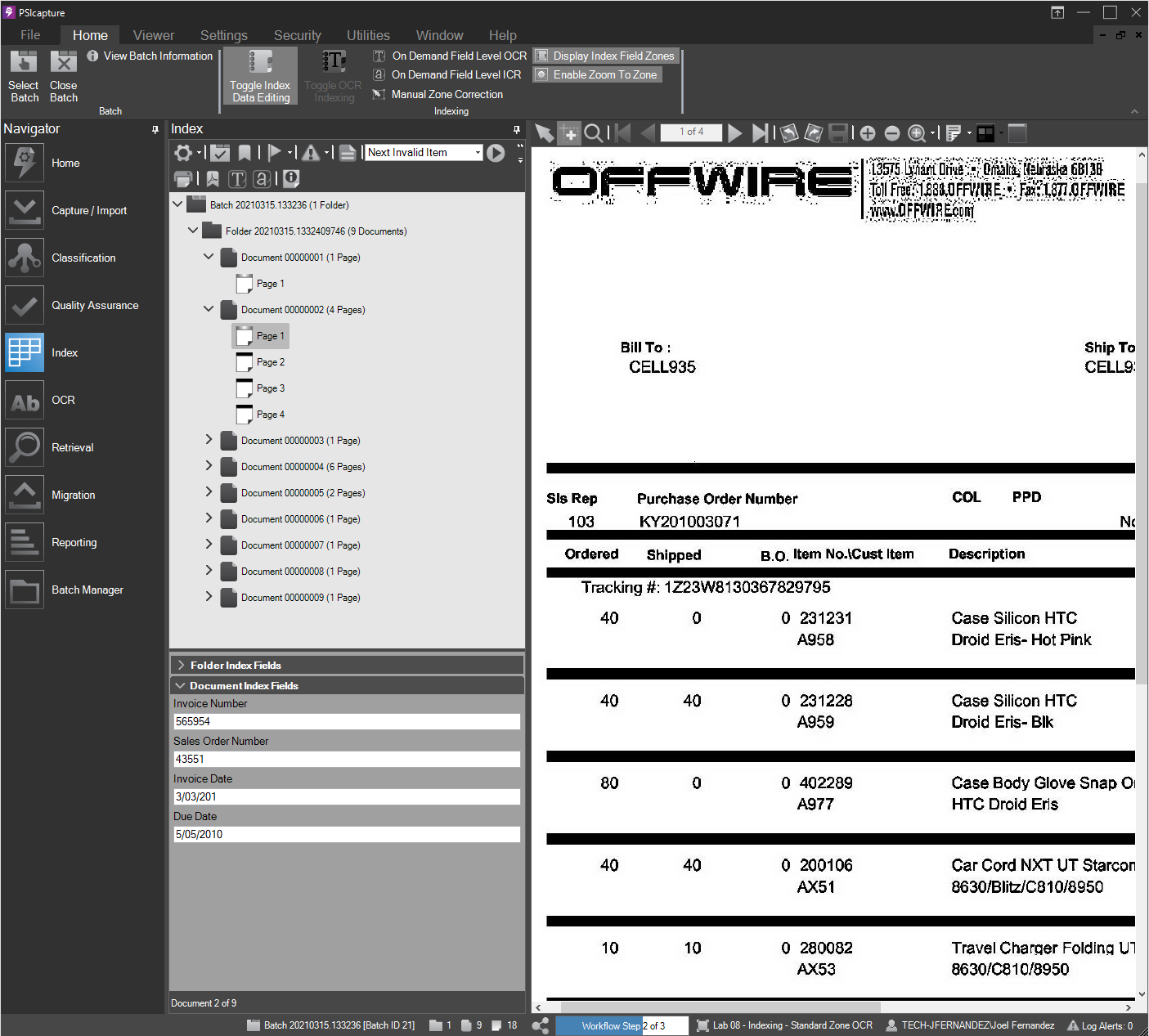 Duplex - A double-paned view of the current document, with adjustable pane height as seen in the screenshot below: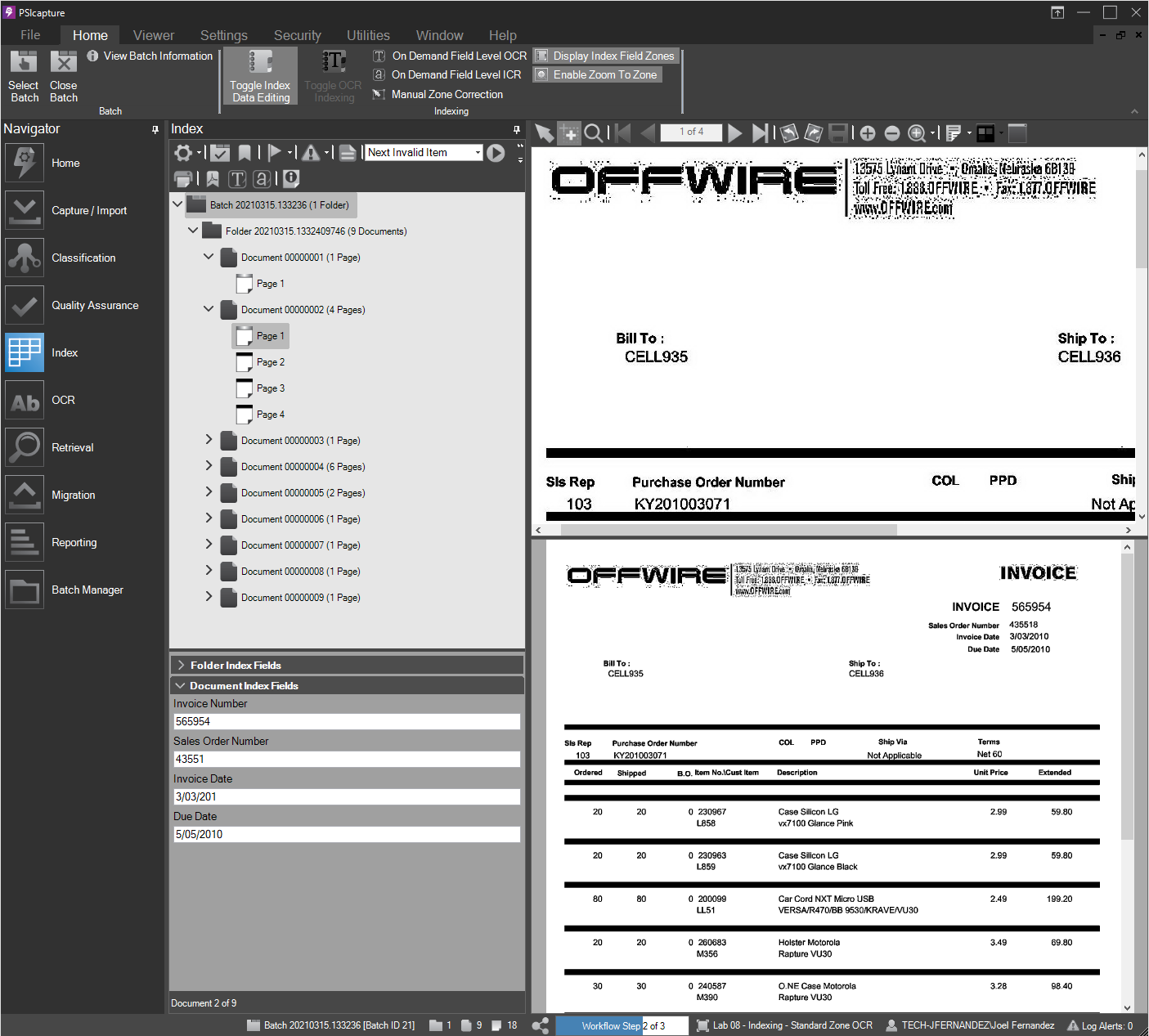 Keywords: PSIcapture Viewer Configuration, PSIcapture Configuration Viewer tab, Viewer Tab PSIcapture Configuration