The PSIcapture Mailroom API is designed for managing administrative tasks such as user and queue monitoring. Administrators can connect and develop calls using any preferred programming language. The default response is JSON, but the server will also return XML if requested. Generating an API Key is also required for using the PSIcapture Mailroom (Fusion) Direct Migration in PSIcapture.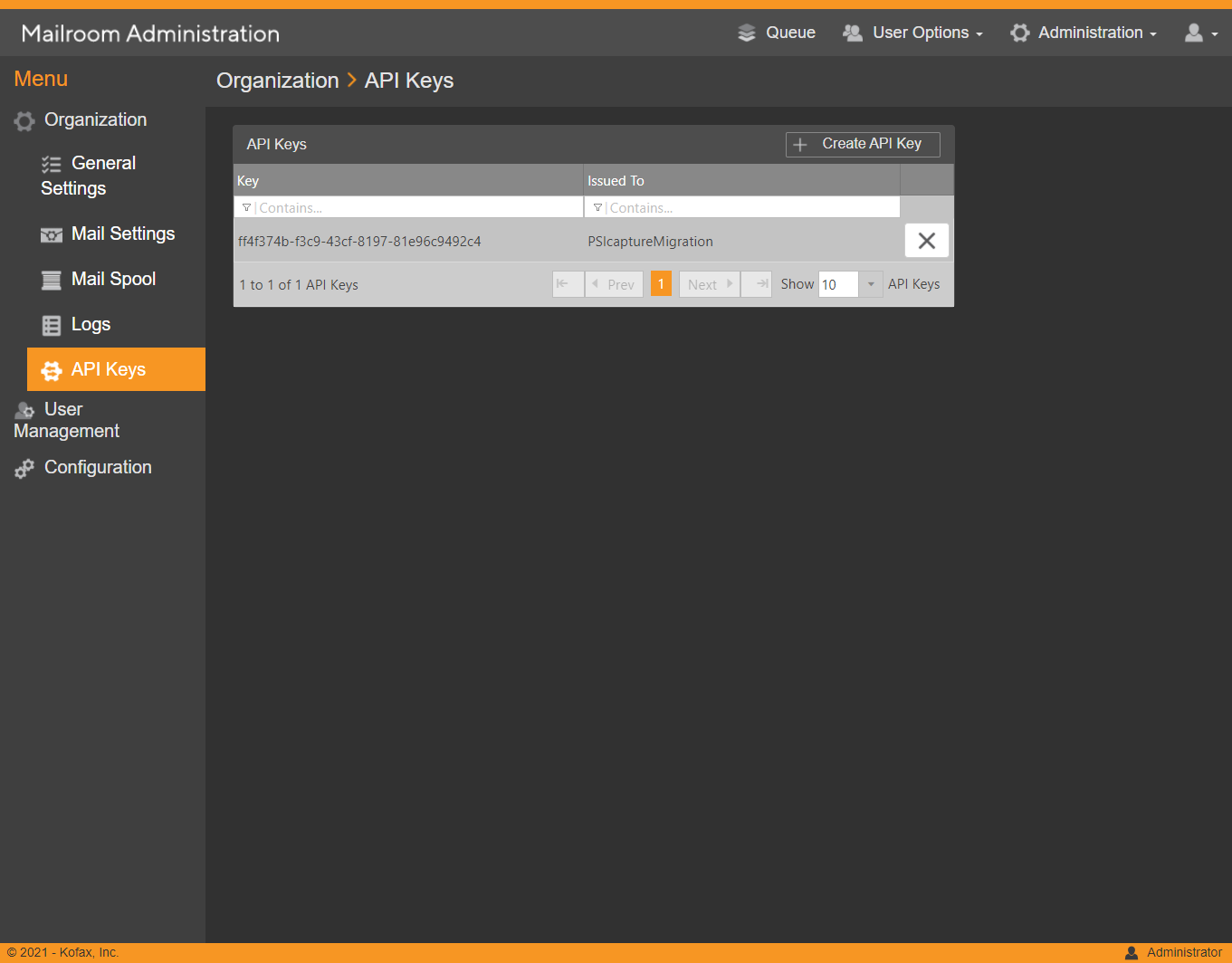 To create an API Key for a user click on the "Create API Key" button. A pop up screen will appear.
Enter the name of the person to issue the API key to. Click on the "Save" button and the key along with the person its issued to will appear in the table.
Use this API Key for calling out actions. For more information on API Calls available in PSIcapture Mailroom please see our API Calls article.