Problem
When Importing lower quality PDFs, Barcodes increase in pixelation and become unreadable.
Solution
When importing PDFs, we are pulling the images directly out of the PDF and using those as our captured image (this is the default behavior when the PDF stores one image per page because it is a much faster method). The initial quality of the image can affect the quality PSIcapture ends up with when using this method of direct image extraction. If you disable image extraction, we rasterize the PDF and the image generated is much better quality and thus barcode recognition succeeds.
You will need to edit the document type, and go to Step 9 of 10. Edit the Capture/Import workflow. You will need to check the box to Disable Image Extraction as shown below.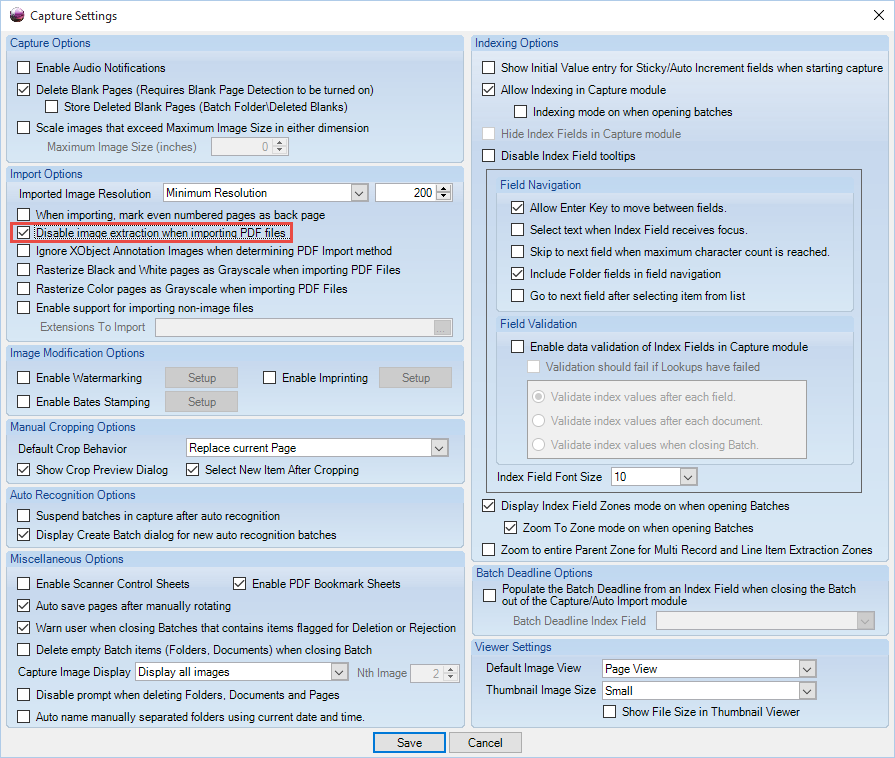 ---
If you are still experiencing difficulties, please contact our Support team by:
---
Table of Contents
---
Related articles