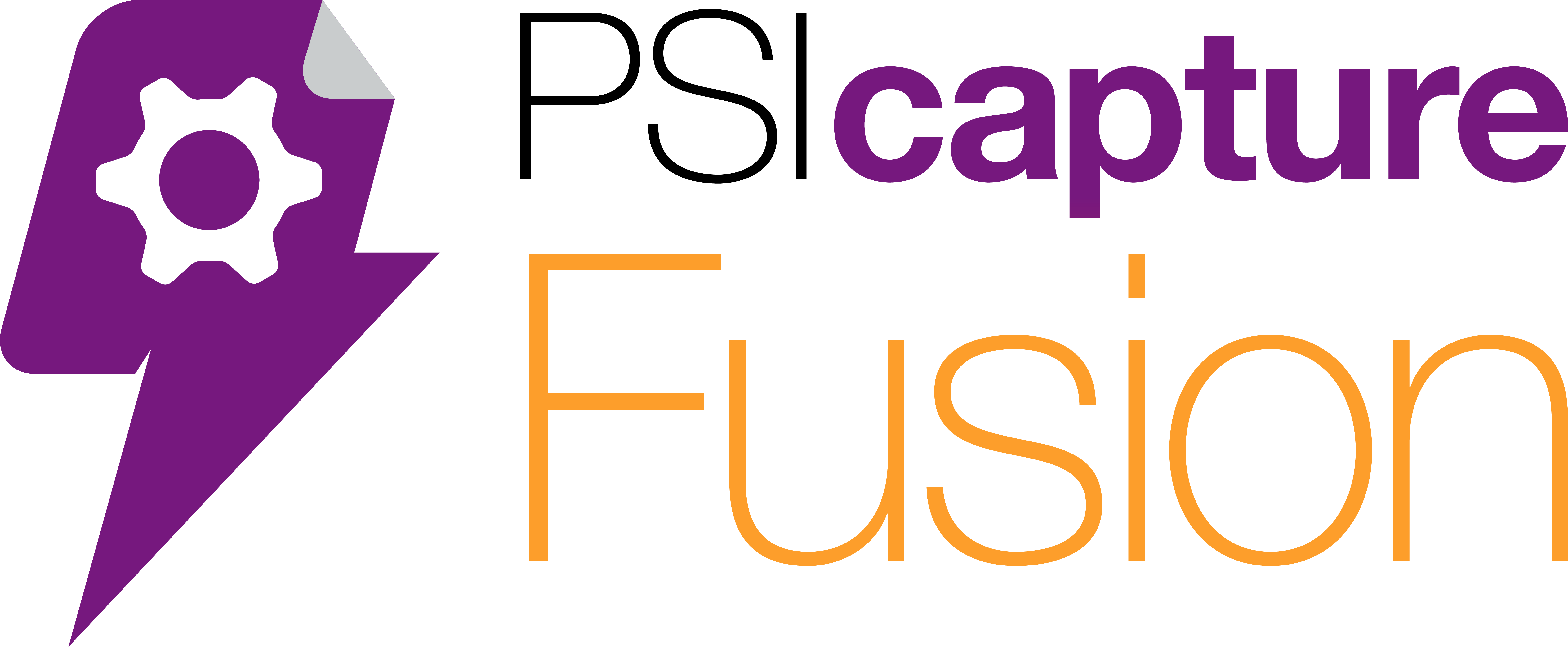 PSIcapture Fusion is a robust downstream application to PSIGEN's PSIcapture, capable of organizing a complete team-based approval system for a variety of business applications. From small-team task-oriented review to enterprise-scalable approvals and corrections, PSIcapture Fusion can establish the users, manage their permissions, and link directly in and out of PSIcapture's workflow process to allows seamless integration into your existing Content Processing system.
What follows are some examples of PSIcapture Fusion workflows that have helped business across the globe manage complex and intricate document and image processing.
PSIcapture Example Workflow: Educational Institution Internal Records Review
PSIcapture Fusion offers the right features to pair to existing databases for internal record review. For example, a common database type is Microsoft Access, used for many HR and internal databases. In this example, a local elementary school has paired PSIcapture Fusion with a Database Lookup, which allows them to input a Student ID (A Unique Index Value, which can be set as a key with a return set of values). When internal staff need to review documentation recently filed in-person at the School's location, several staff members can then internally review the documentation over the local network, ensuring no information travels outside the server location. During the review process, staff members can correct values that were misread by OCR/ICR recognition in PSIcapture as well as add additional information to fields as needed. The approval process sends the document back through the PSIcapture workflow, where it can be pushed to its final location for storage.
PSIcapture Example Workflow: Accounting, Payroll, and Invoicing Review
PSIcapture Fusion offers a host of tools useful to an CPA/AP team going about standard processing of Invoices, Payroll, and other Accounting
PSIcapture Example Workflow: County Elections System