Overview
Notes are a great way for employees within an organization to convey important information on a specific folder to others within the organization. Notes can also be created via Index Snapshots, which can help users transition from one set of index values to another, or to keep old index values on file for reference.
Notes

Notes may be added with an alert on the folder screen. Click on New Note to make a new note on that folder, and when note is added and the the alert button is checked, the note will be highlighted red, with a blinking red light next to the "Notes" tab area of the interface; this will inform staff to check the note. Remove the flashing red flag by unchecking the alert box. Note indicates date and time and the user who added the note. The note may be deleted, printed, or emailed without regard to access rights: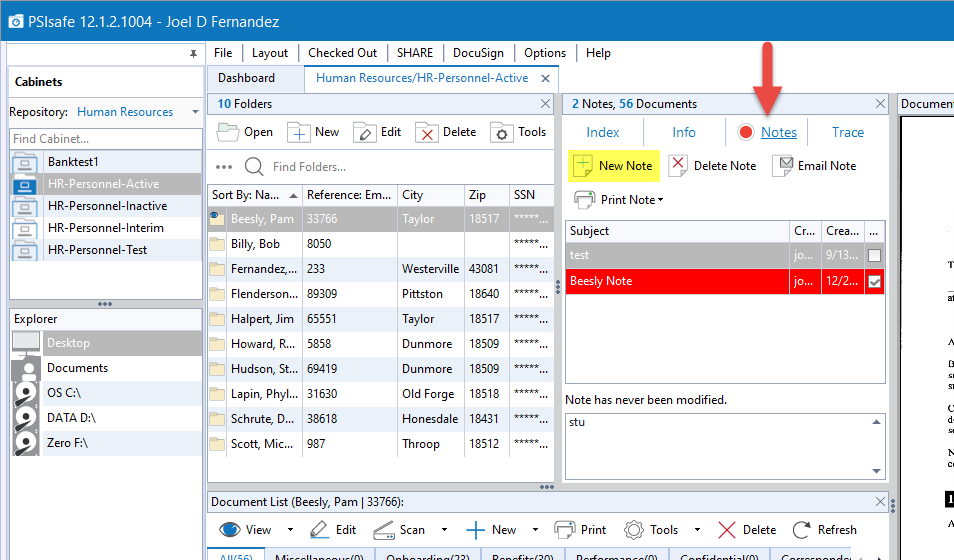 Notes are a simple and effective way to attach simple text-based information to folders.

Index Snapshot as a Note

Folder indexes are routinely updated in the course of business. However, there are times when a snapshot of the current indexes can come in handy for future reference. Index snapshots can now be saved as a folder note. There are two ways to accomplish this. You can do it on a case-by-case basis (at the folder level) using the PSIsafe Client, or in bulk (at the cabinet level) via PSIsafe Management.
Via PSIsafe Client (User)
To add Indexes snapshot using the client, simply select the folder, right-click on indexes and select "Add All Indexes Snapshot As Note":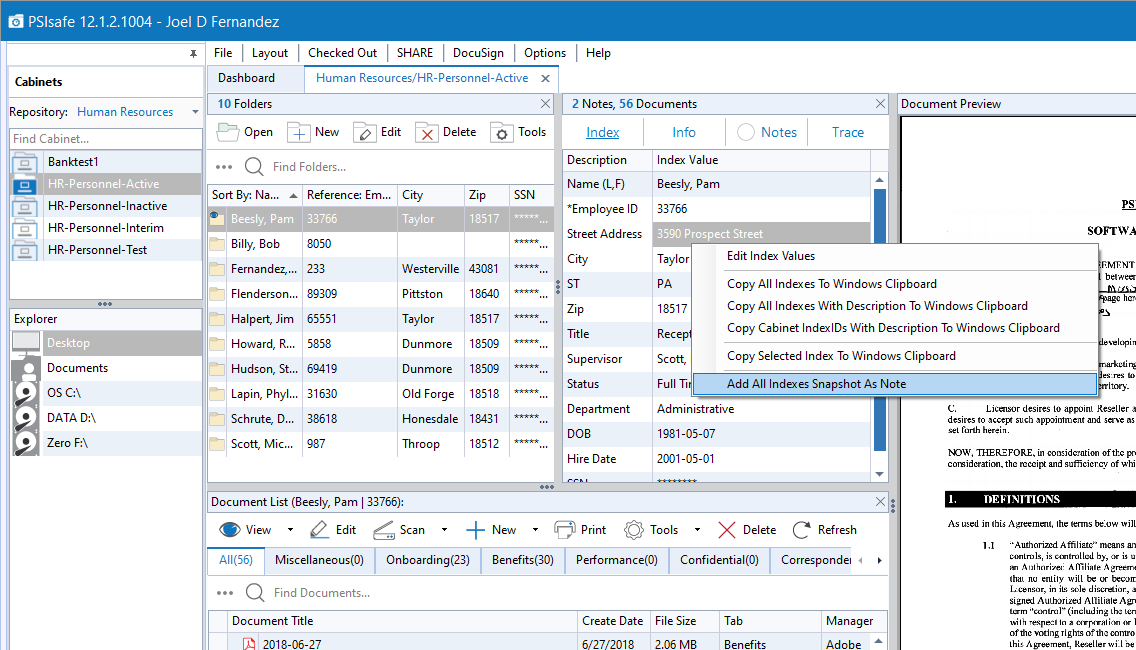 The new note will automatically be titled as "Indexes Snapshot: <date>" and will contain index description and value: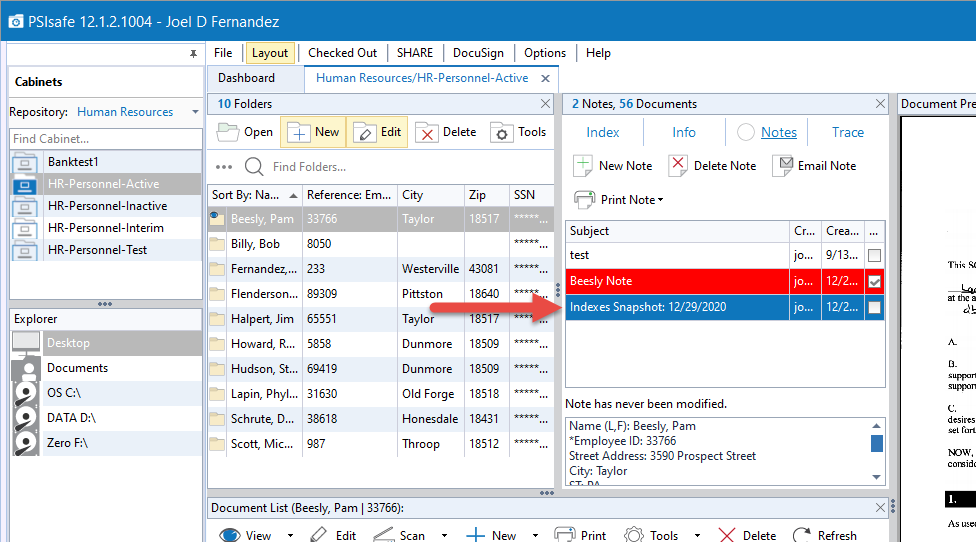 Log into PSIsafe Management with the appropriate Administrator or otherwise permission-granted account.
Select Filing Structure > Cabinets > Advanced > Index Values Snapshot: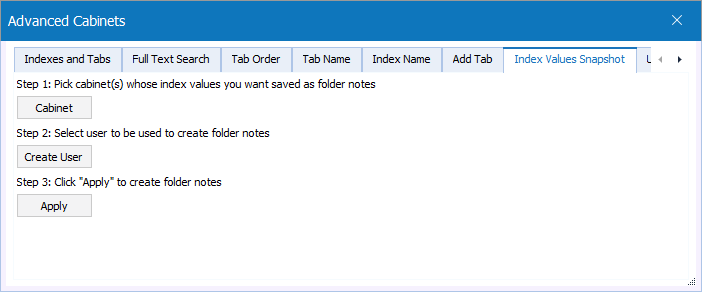 First, select the cabinet whose index values you'd like to create a snapshot of. Then, select a user who will create the snapshot attached to the folders as notes. Finally, click the "Apply" button to complete the process.
Keywords: PSIsafe Notes, PSIsafe Notes as Snapshot, Snapshot of PSIsafe Notes, Index Values PSIsafe Notes