Overview
PSIcapture's Page Information button is available in several product areas. The primary function of the series of tabbed information breakdowns is to give the user or administrator a quick overview of specific information on that page. For more information, explore the sections below:
General
Folder/Document Separator
These boxes will be checked if the selected page has been marked as a separator.
Image Information
Information about the File Size, Create/Modified date and time, Compression, Dimensions, and DPI are displayed in this section.
Notes
Displays any notes that have been made in regards to the current page.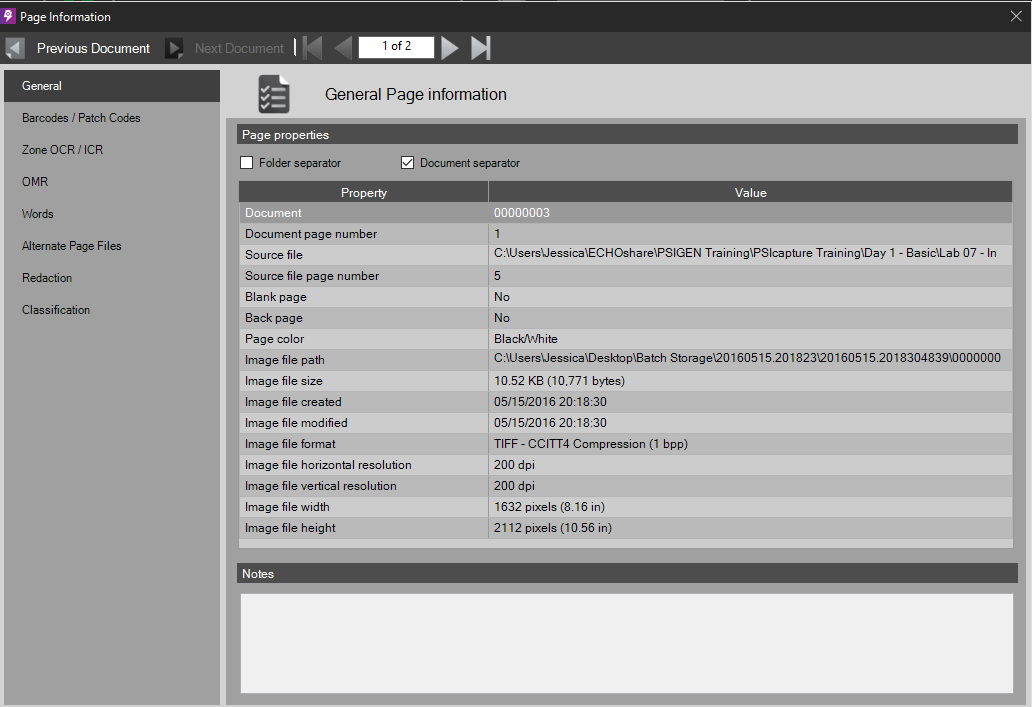 Barcodes / Patch Codes
Displays the results for barcodes and patch codes. Details include type, value, and location. Any Barcodes or Patch codes recognized on the current page will be displayed on this tab along the the value of the barcode.
NOTE: Recognition must be enabled for the selected Capture Profile as well as each font type in order for any information to be displayed in this window.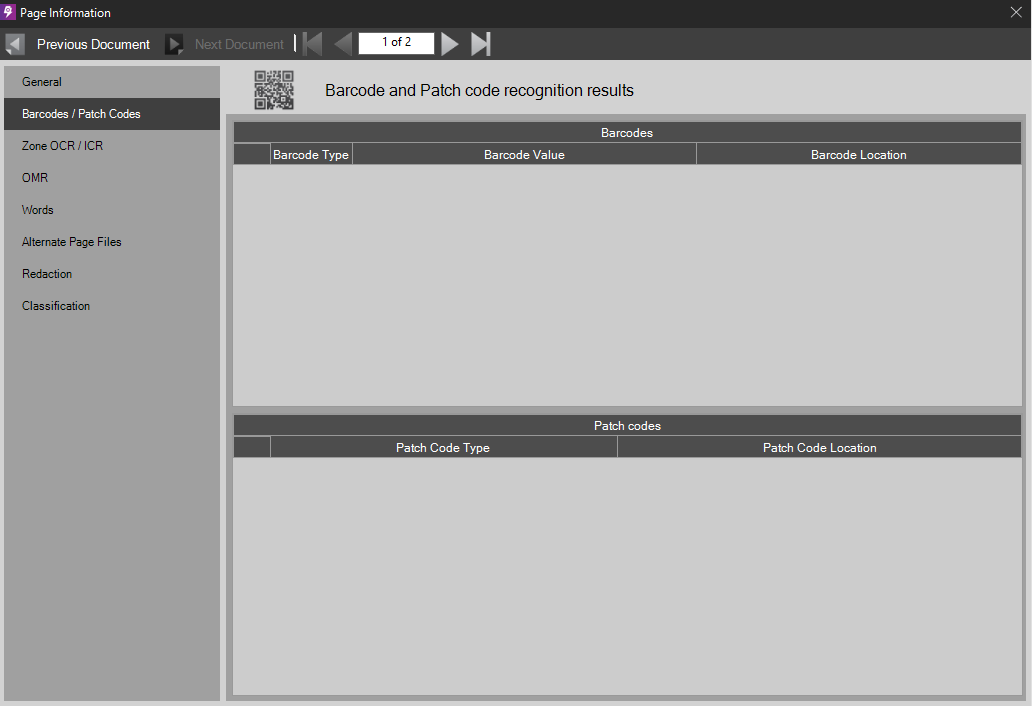 Zone OCR / ICR
Displays Zone OCR/ICR results for marks found on a page. Details include values found in each zone and the recognition engine's level of confidence. Information displayed within the Value column is the exact text read by the OCR engine before any advanced filtering is processed.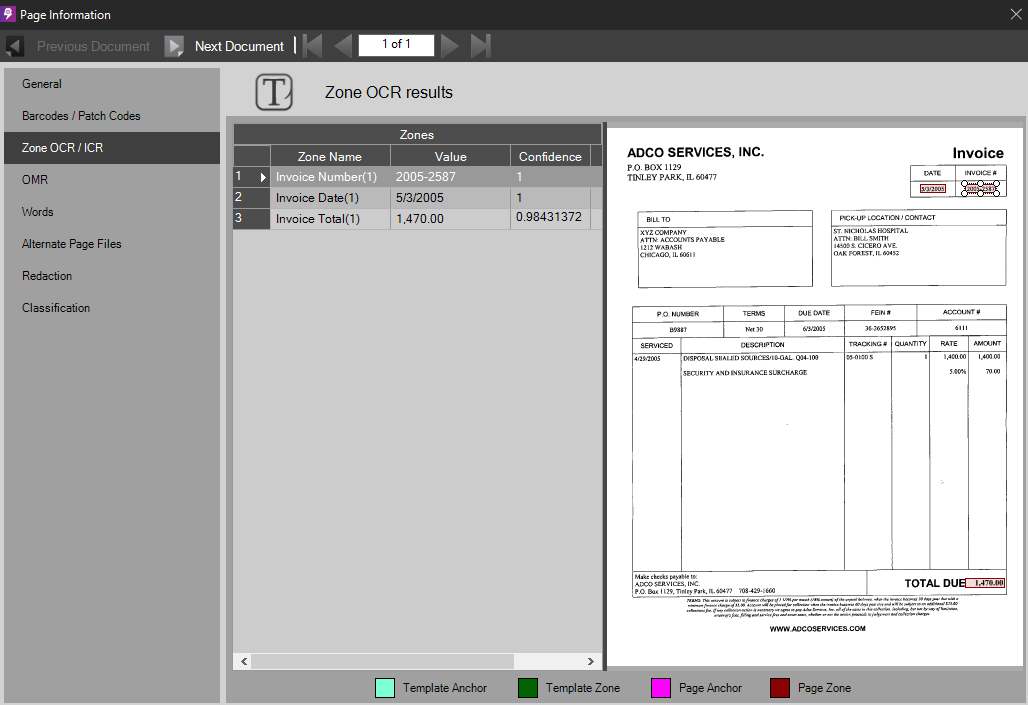 OMR
Displays OMR results for marks found on a page. Details include zones, value, and weight. Corresponding anchors and zones are displayed in different colors.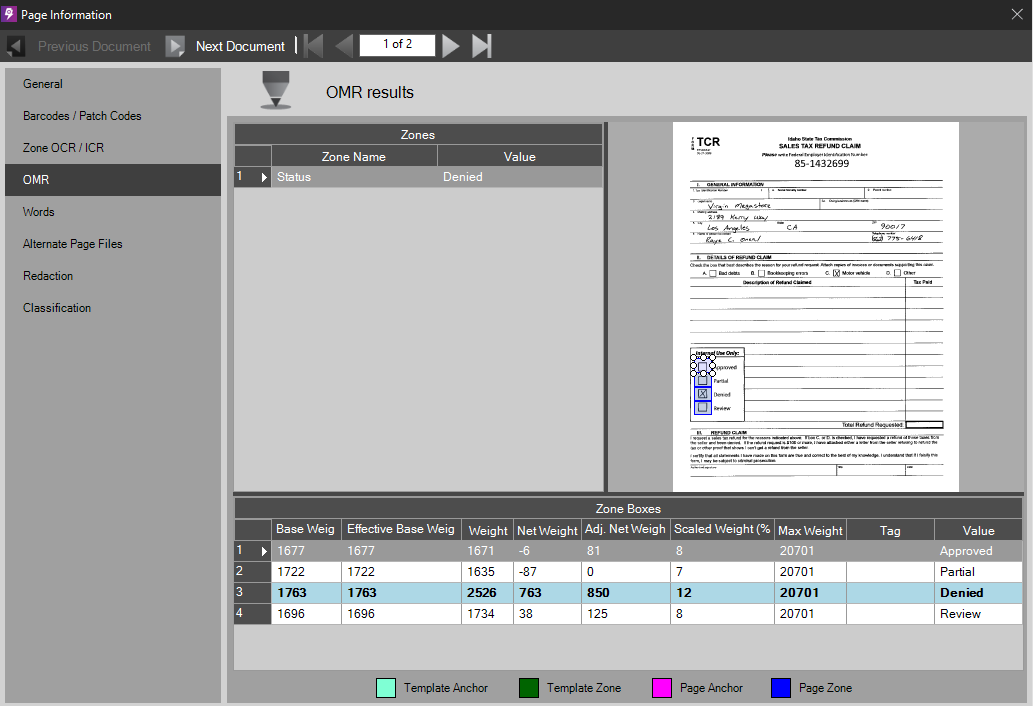 Base Weight
This value represents the numerical OMR value of a recognizable mark for this capture profile, as configured within the Capture Profile > Recognition > Marks (OMR) product area.
Weight
This value represents the numerical OMR value on the displayed (scanned) image currently selected.
Words
Displays each word recognized by the OCR/ICR engine. A word is a grouping of characters that can be entered into an index field or used with pattern matching in the ADE engine.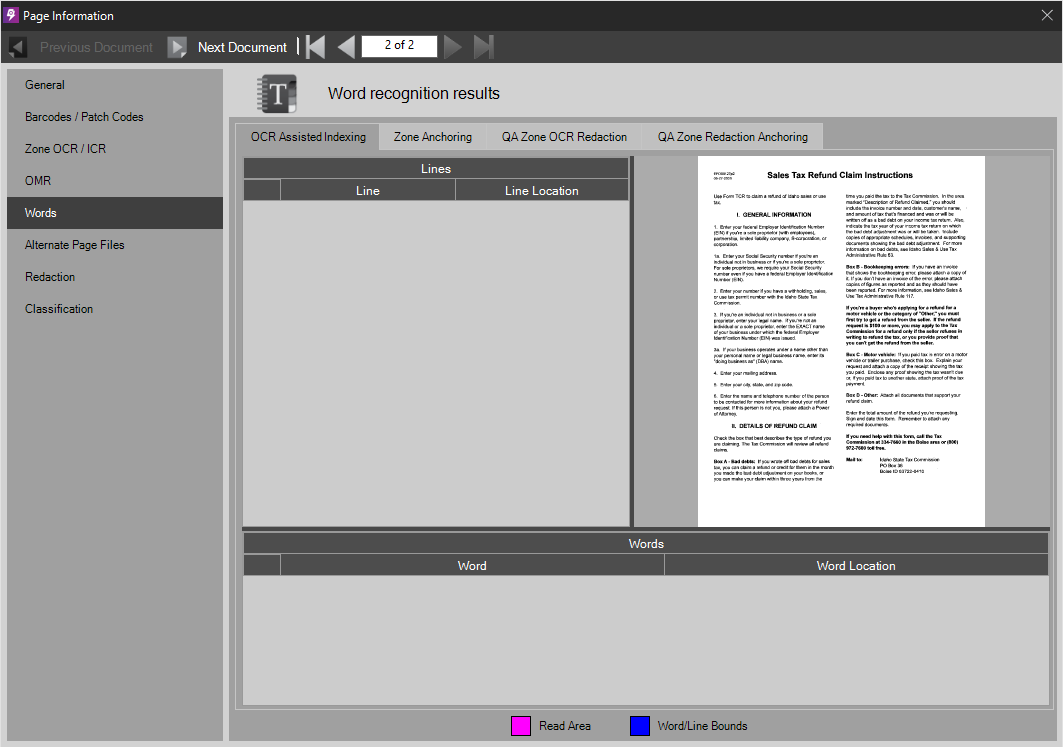 Word Storage is available in versions 6.2 and higher
OCR word collection is now stored separately for each type of OCR operation listed below:
OCR Assisted Indexing

Zone OCR anchoring (includes smart zones)

QA Auto Redaction using Zone OCR

QA Auto Redaction using Zones (anchoring)
Alternate Page Files
Displays the original image from the import source file(s) before any modifications have been preformed. NOTE: Store Imported Image as Alternate Page File must be enabled. See When importing PDFs, extract the page text and store it as an alternate page file in the Capture Profile - Advanced article.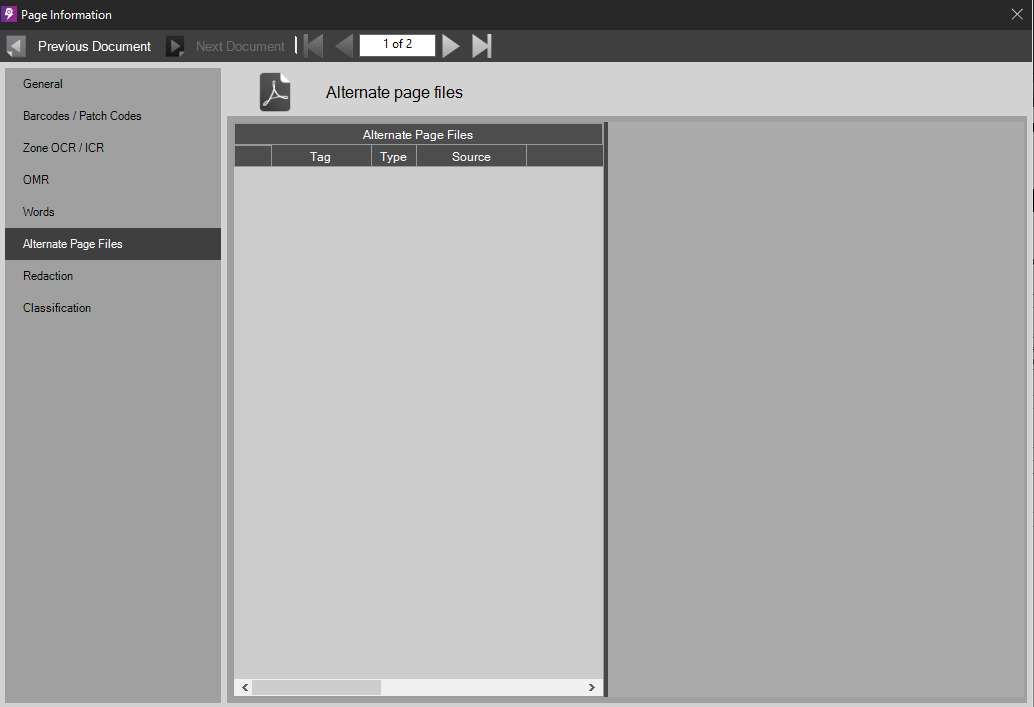 Redaction
Any redacted sections of the page will be highlighted on this tab. Select a redaction in the list to highlight where the redaction was made.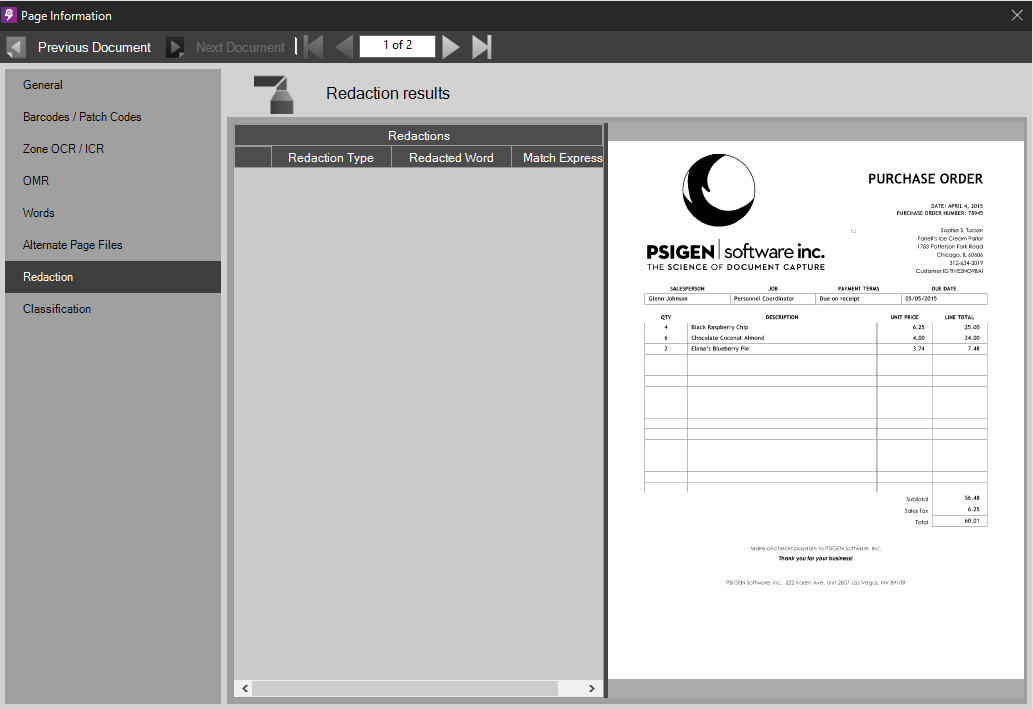 Classification
Displays the Classification results for the selected page. NOTE: Classification test will only be displayed if the option to display it on the Page Information dialog has been enabled in Classification settings.