Changing the IIS Port Binding of Mailroom
Product Version: Kofax PSIcapture Mailroom 3.3+
Intended Audience: System Administrator
Introduction

This article will help you with specifying a new Port Binding in IIS for your Kofax PSIcapture Mailroom deployment. Mailroom creates a new site in IIS on port 80 by default. A user may wish to change the port binding from 80 to another port. The instructions below will guide you through changing this port binding.
Editing your Port Binding
From your Start Menu, launch Internet Information Services (IIS)
Expand Sites on the left menu
Locate your Mailroom Site (named PSIcapture Mailroom by default)
Right click on PSIcapture Mailroom site and click "Edit Bindings".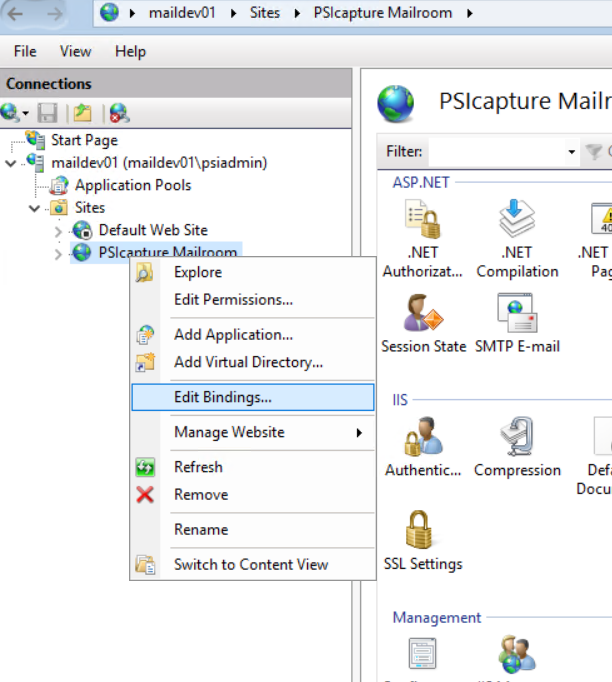 Edit default port binding of "80" to your desired port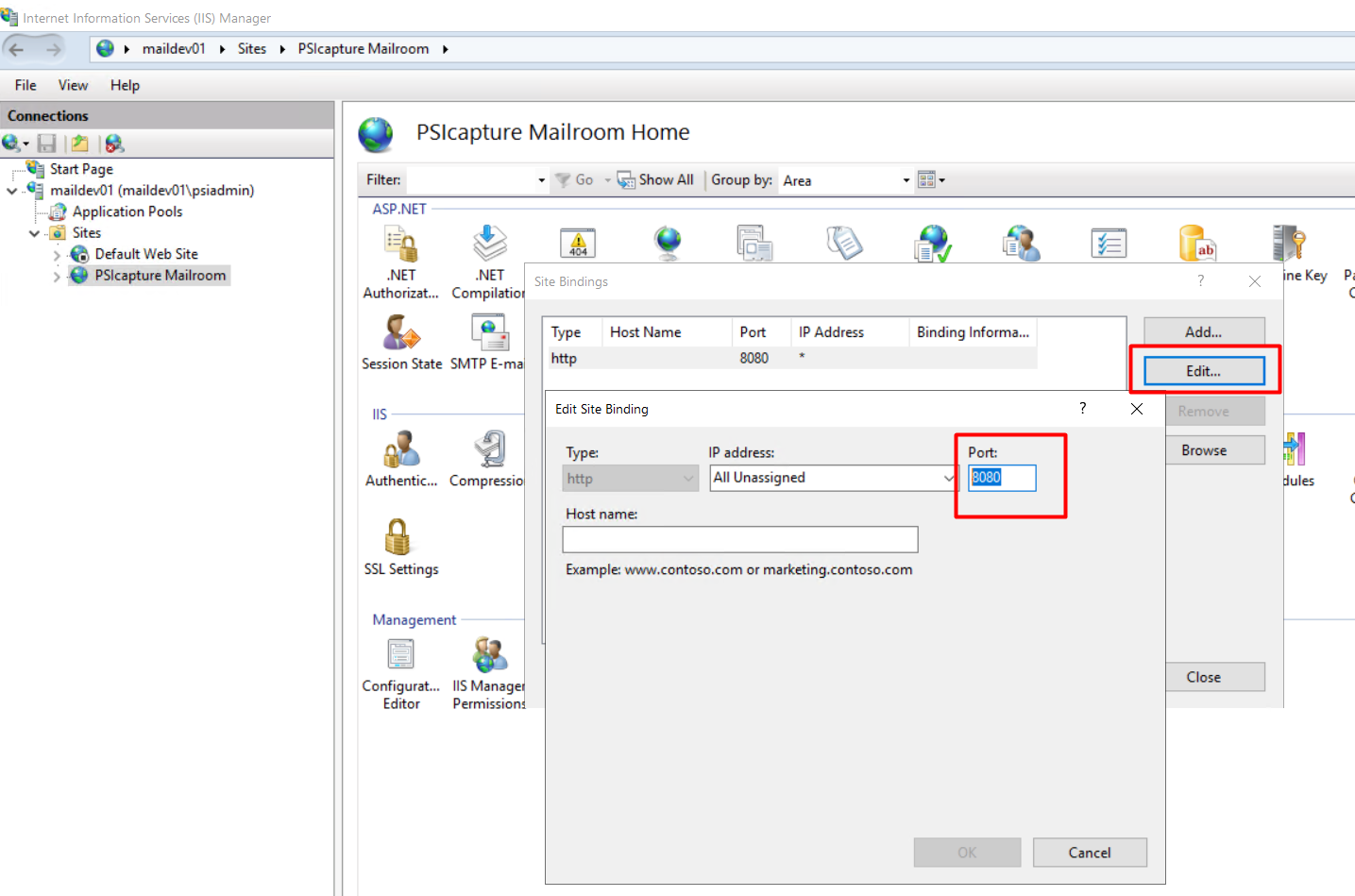 Editing the Web Configuration file
While still in IIS, right-click on your site again
Select "Explore" from the menu.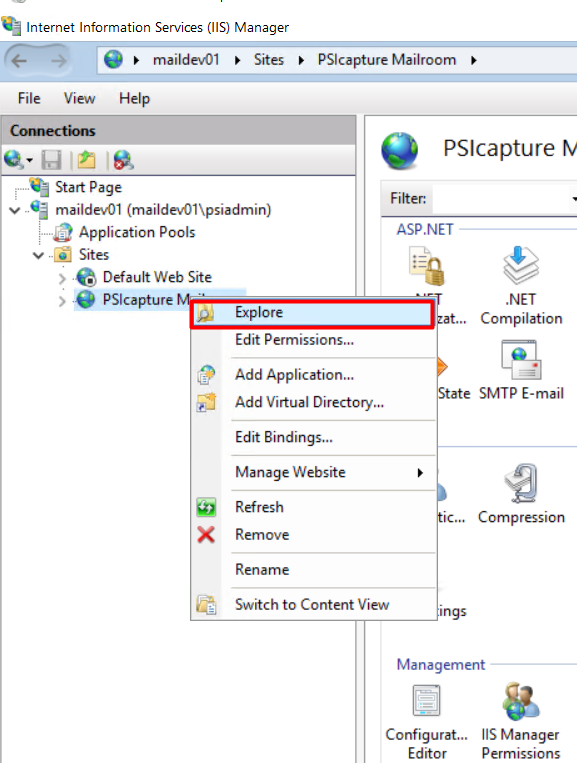 From the Windows Explorer window that opens, locate the file "Web.config".
Create a backup of "Web.config" prior to editing the file
Select "Open with" and choose a text editor (such as Notepad) to edit the file with:




Within the Web.config file, search for and locate "<services>" section
For the value named "endpoint address", update the existing address to include the same port you specified in the IIS port bindings.
Save Web.config file.