Overview
Sometimes a Route or Workflow is initiated in error or with the wrong content. In these scenarios, Workflow items can be recalled at any point within the Workflow process by the originator, Workflow manager, or System Administrator. This article covers performing operations as an administrator within PSIsafe Management.
Using PSIsafe Management to Perform a Recall
Note: When logging into PSIsafe Management, using the Administrator account will grant all privileges, whereas logging in as a PSIsafe User will only grant visibility of Workflow items to users designated in the Workflow: Manage Permissions area of a User Account. For more information on Workflow Permissions associated with user accounts, see step three (3) in this article:

Open PSIsafe Management and browse to the following area:
Workflow > Management > Advanced: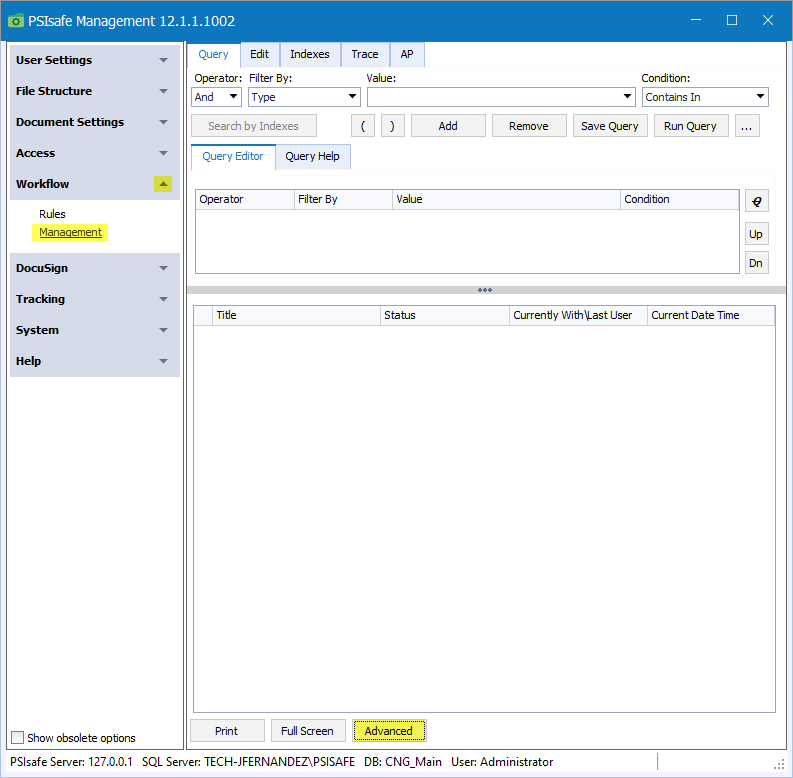 Pick User (Be sure you have permissions to access that user's Workflow area, as noted above. The Administrator account has access to all users)
Select Workflow Item(s), Right Click and Click Recall: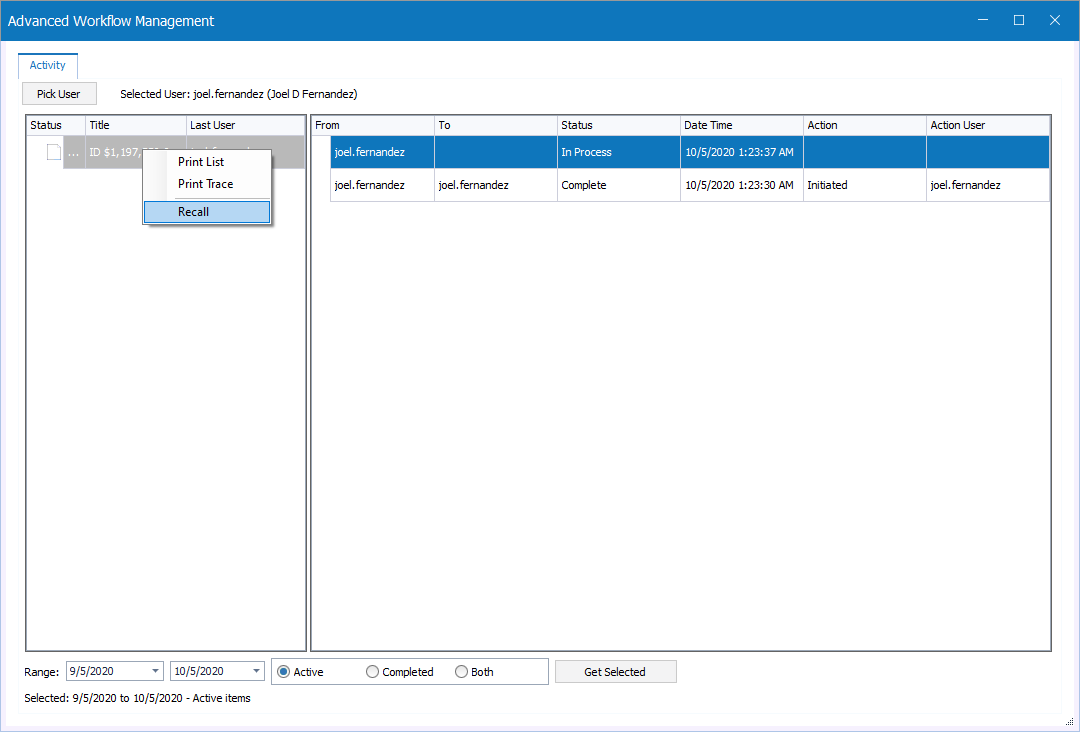 To complete the Recall process, the user must enter reason for the recall. All Recall actions are traced and can be viewed in the "Trace Document" interface.

To perform a Recall as a user in the PSIsafe Client, see this article:
Keywords: PSIsafe Workflow Recall, Recall PSIsafe Workflow, Workflow Recall PSIsafe