The Backstory: Why Azure?
PSIsafe for Azure Cloud is a comprehensive, secure, software-as-a-service (SaaS) document management and workflow system provided for PSIGEN customers who value business outcomes without the hassle of maintaining complex IT infrastructure.
For the past several years, PSIGEN has maintained the PSIsafe 10.x and 11.x cloud in a hosting facility supporting customers across the United States. As we've increased focus on offering secure, cloud-based solutions, PSIGEN has partnered with industry leader Microsoft to offer customers, just like you, robust technology, increased flexibility, and enhanced security.
PSIGEN has provisioned PSIsafe for Azure Cloud leveraging the industry-leading, hyperscale platform, Microsoft Azure, to deliver its next-generation cloud offering. As a Microsoft Gold Partner, PSIGEN has worked with Microsoft in planning, design, development, and testing. Microsoft provided architectural and subject matter expertise in key areas during phases of planning, design, and stabilization. This resulted in a best-of-breed approach that optimized the operating model while increasing reliability, manageability, and security.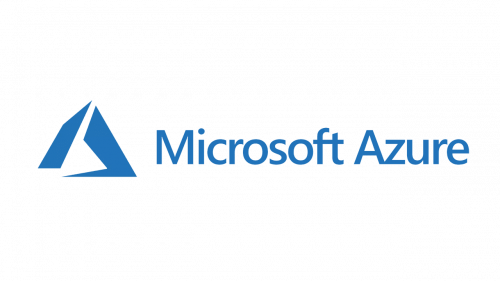 The Important Stuff
To take advantage of all this 'goodness' we've got to move your data and upgrade your software to the latest and greatest. We know you have many questions, and we have been working diligently behind the scenes for months in planning this.
The next steps are important. We need your help.
Get together with your people and complete this survey: PSIsafe Data Migration Survey
Our people will contact your people and setup a meeting to discuss the details.
We know that you have other fun things to do. In between episodes of

The Queen's Gambit

, please do read the rest of this document.
Bottomline, we are going to need your help (and your patience) as we work through this with you. Rest assured we want as little impact to your business as possible.
The Timeline
We are completing our final preparation to begin customer migrations and are making our lists (and checking them twice).
Planned Exit Date

PSIGEN Software is currently scheduled to shutter services in the existing PSIsafe Cloud hosting facility February 28, 2022.
This date may shift as events unfold. Please check back regularly to ensure you keep up to date with new information.
What's Next?
If you want to know what's next, check out the next steps page here.
The Questions
Oh, the questions you must have. Let's try and provide a some answers for you.
Q: When should I expect PSIGEN to contact me?


A: After completing your survey, we will call to coordinate a time to speak with you and your team.

Q: When will I be moved?

A: After we conclude your interview, our team will reach out to coordinate a specific timeline for your move.

Q: I use various PSIsafe products. What's going to work when we move?

A: We will be providing customers with two migration paths:

First Choice: PSIsafe Cloud 12.1 provides the latest and greatest features including document indexes, improved search, and a host of other benefits. This is best for customers who rely on the PSIsafe Desktop client for most of their daily work. PSIsafe Books and PSIsafe Synchronizer are fully supported, while PSIsafe Web Lite will provide view, edit, and search capabilities for customers.
Second Choice: PSIsafe Cloud 11.3 does not provide document indexes, but does offer full production functionality. This is best for customers who rely on PSIsafe Web
For application interoperability, please refer to the PSIsafe Interoperability Matrix to ensure the applications you use all work together.

Q: Will I be charged any fees during the migration?
Q: What products work with what?
Q: What should I do if I have DMX/CMX files?

A: DMX/CMX files are an obsolete file format. Please contact PSIGEN Support to find out how to convert these files to a current file format before you move. Once you move, these files will no longer be accessible.

Q: What features are deprecated (obsolete)?

A: Our Product Lifecycle Policy is always accessible and updated regularly as new versions are released. You can scroll down to the section labeled Retired Products and Features.

Q: Will I be able to use PSIsafe (Cabinet) Capture Tools (including SQL Migration Module, CSV-TXT Migration Module, Windows File Monitor, and Windows Import Utility)?

A: No. After we move customers to the new PSIsafe Cloud in Azure, these tools will no longer be functional. You'll be able to use PSIGEN's PSIcapture.

Q: I use PSIsafe eSIGN in PSIsafe 10.4. What should I do to prepare for upgrade to PSIsafe 12.1 with DocuSign integration?

You should follow these 3 steps:

Close out all eSign batches before migrating. This is no longer supported and will be orphaned if active. This is required regardless of new e-signature partner selected.
Determine if DocuSign is a good fit based on customer requirements, ensuring you understand the new billing model (priced per envelope).
Enable DocuSign using instructions provided on support portal.