PSIsafe version 12.1.2.1008+

PSIsafe Share version 2.0+

Download Pending
Note
This article is intended for On-Premises & Cloud customers.
Audience
This article is intended for PSIsafe Users and Administrators.
Overview
PSIsafe Share expands the reach of your business by making it simple to share documents securely between PSIsafe users and non-PSIsafe (Share) users, such as your customers or other business contacts. PSIsafe Share is a temporary transitional location for PSIsafe files to be shared externally.
It's important to note that any files received from an external source through PSIsafe Share should be imported into PSIsafe for permanent storage.
PSIsafe Share is a cloud-based software-as-service that allows PSIsafe users to post documents in a Share user's Share folder via the PSIsafe Desktop application. These documents may be easily accessed via the web-based, PSIsafe Share portal which is provided to the Share user via email. These Share users are provided their own login credentials and may access and manage shared documents in any supported internet browser. Share users may also collaborate on documents with the originating PSIsafe user by uploading documents into the Share portal.
The journey begins from within the PSIsafe Desktop application where a PSIsafe user will select one or more documents to share via context (right-click) menu or the PSIsafe Speed Bar. The PSIsafe user will use the Share window below to select users from their address book, compose a message in the notes column, and set expiration on the content (as seen below).


Sharing a document from within the PSIsafe Desktop Client: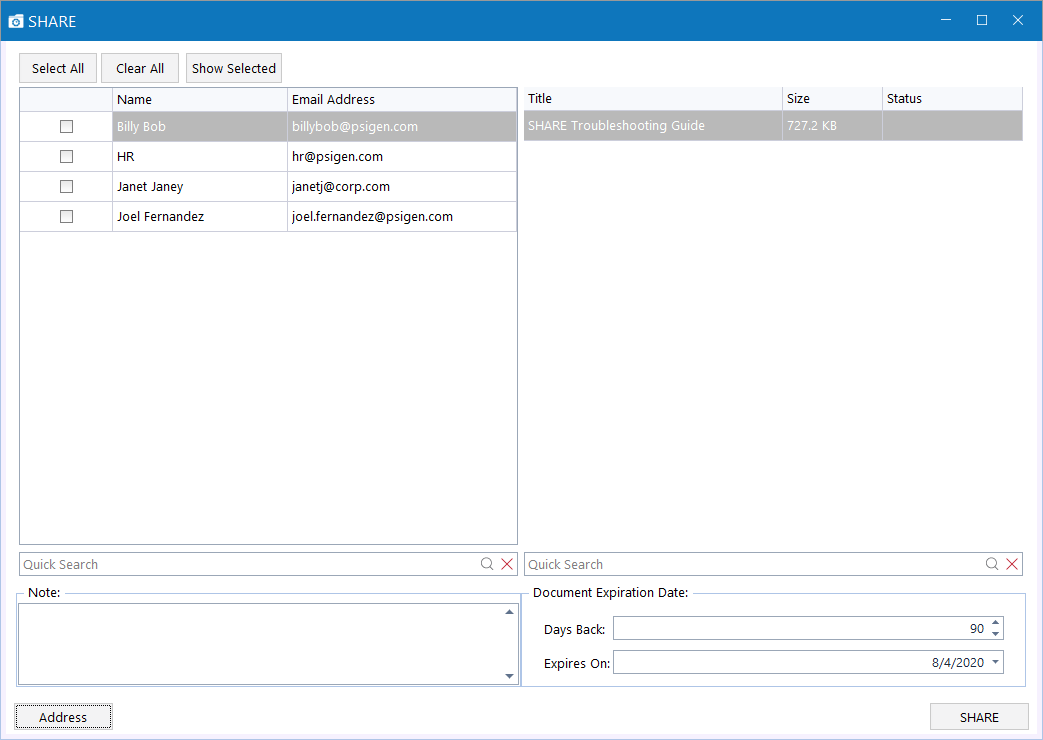 The Share "Dashboard" from within the PSIsafe Desktop client:
The Share portal after a document has been shared with a Share user: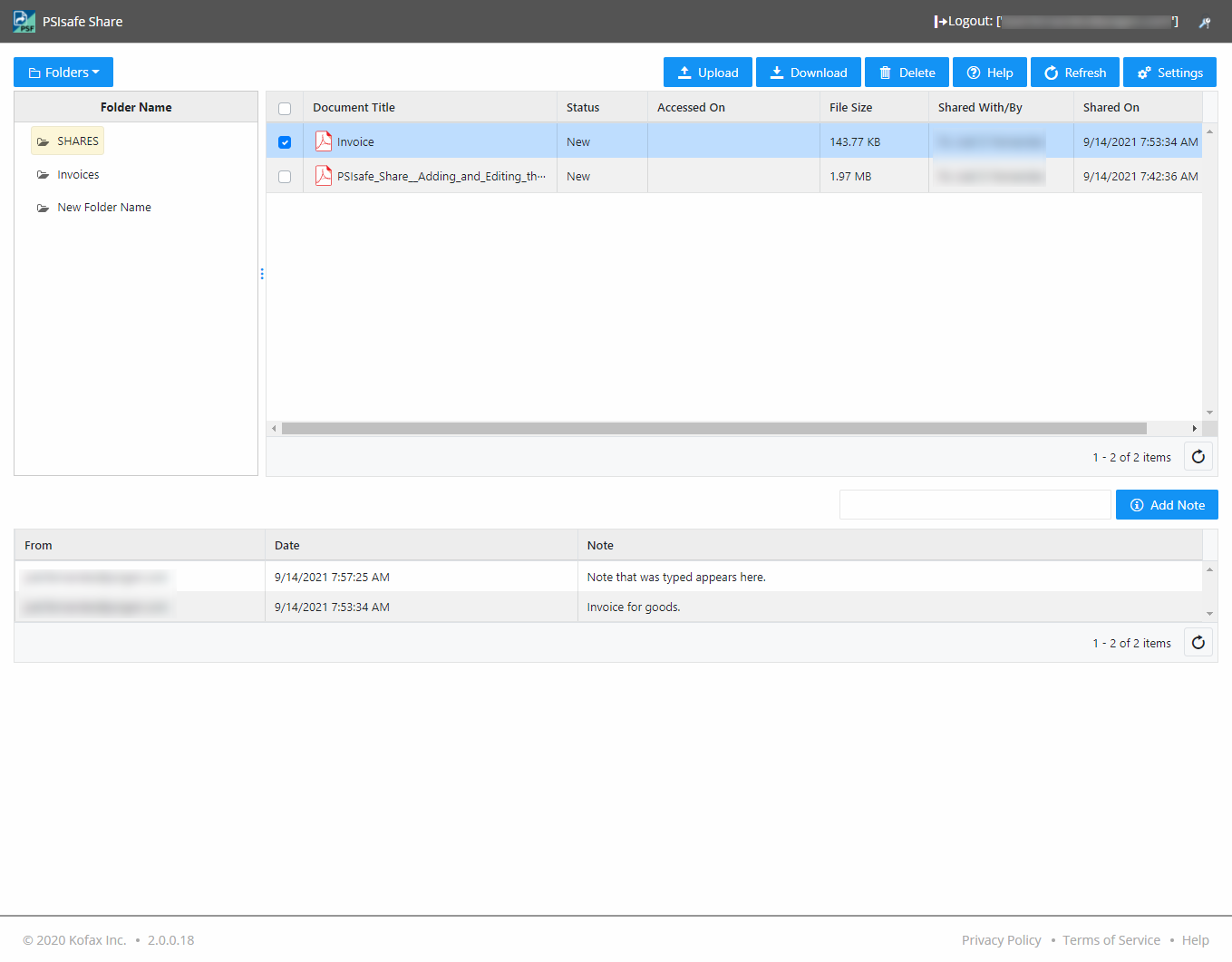 For More information on PSIsafe Share, click on any of the following links:
Keywords: PSIsafe SHARE, Share PSIsafe Document, How to use PSIsafe Share, How to Share PSIsafe Documents